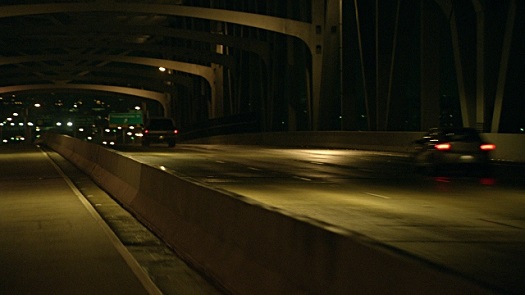 The world is a scary place. It's always been a scary place, but 2016 is marking a transition where people in the traditionally sheltered and over-privileged "first world" (or "developed world" if you prefer) are having to feel the heat of its scariness as well. No longer are bombings and acts of violence something that happens "over there" in the bad neighborhoods or difficult countries, but the violence perpetuated by the leading countries in our world is coming home to roost. I say this not to celebrate the expansion of violence, but to put it into a context where we can understand it and start to unpack it. People all over America have grown weary of clicking on headlines about the latest mass shooting, the next terror threat or attack, the most recent bomb to go off in a country they may actually consider visiting, the late execution of an unarmed minority on the streets of our cities.
This is not going to be a primarily political post, but I wanted to start with that context because I think it's especially pertinent in how we choose to respond to the burgeoning crisis of creeping violence in a world that should know better. It is easy to lose heart, to lose faith, to crawl back inside our living rooms and covers in fear. The major party candidates are courting and counting on that fear, both advocating stringent violent responses to every possible threat, real or perceived. There is little to no realistic hope that the years 2016-2020 will mark an era of peace and conciliation on the world stage. People are increasingly fearful, increasingly defensive, increasingly entrenched. So where to find hope?
For me, it's been in the car.
I think it's been surprising to a fair number of people that I've, for a time at least, walked away from the world of day jobs and the resume ladder to pursue modern day taxi driving through Uber. It's surprised me, to be honest. And while I've spent my whole "career" looking for gigs that afford me the opportunity to work seriously on my writing and prioritize those goals, I can't say as driving a taxi was even high on my "regular jobs" list of more mundane uses of time, like, say, postal worker (a two-year interest as a young child), or, say, hotel night manager.
Some of the appeal of Uber is more obvious and thus probably less surprising to those who know me best. It can be done primarily overnight, hours that I have always favored since I was first allowed to see them regularly. It has no direct manager or supervisor, as I have often butted heads with bosses, as have we all. It carries an utterly flexible schedule, offering the promise of time to write and pursue creative interests. And it doesn't follow you home. Most day jobs, especially those high profile enough to be satisfying to serious people, carry substantial mission creep. In addition to their lengthy scheduled hours, there is endless mental and actual homework to be done, crowding out the ability to use any outside time for pursuits that are not sleep and recreation.
But the big surprise of Uber has been the actual satisfaction with the time spent driving. It's not that I simply love driving, though night driving has always had a special place in my heart and it's hard to argue with the scenery of historically gorgeous New Orleans. It's the human connections that take place regularly while driving, while driving every night. And increasingly, in a world where I feel politically disheartened and depressed, this has been what sustains me. I get nightly reminders that people are fundamentally good, fundamentally interesting, fundamentally human. And I think that focusing on this reality and finding ways to remind ourselves of this key truth is one of the best ways to keep the best parts of our society going as we face the next few years.
Yes, there are plenty of people who are simply wasted. And I've had now three people drop the n-word in my car, the first two on the same night laden with violent threats and invective, the last one just last night, a semi-famous movie industry hack who added other racial slurs and gave me my first ever 1-star rating in revenge for me rating him that way (note to Uber: you need to fix the ability of riders to know that you down-rated them before they rate drivers). These experiences are disheartening: seven years in the Bay Area had almost convinced me that racism was largely vanquished in America, especially in the younger generations, but time in Jersey and New Orleans (along with all the horrible police shootings) has since corrected this gross misperception. People spill drinks in the car and don't tell you, people rant and rave in their drunkenness, people spout drivel sometimes. But these experiences, combined, are the vast vast exceptions. Most people are amazing.
At least four or five times a night, every time that I drive, I have incredible conversations with people. And at least once a night, I have a really transcendent conversation, one that pushes past the typical initial small talk and into real human connection. I'm never going to see 95% of these people again, we're never going to have more than the five to fifteen minutes we share on the quieting streets of 2:30 AM New Orleans, but we still manage to share intimate details of our lives, hopes, fears, and perceptions. It's downright amazing.
There is an intimacy in a shared car ride that is hard to match in other environments in our society. And I manipulate the situation a bit by maintaining silence in the car unless people request music or unless efforts to strike up a conversation flag and the trip is going to be long. I have discussed my issues with our society requiring background noise in every environment before, and indeed many riders when I offer music say they just prefer the silence as a refreshing change from all their other experiences. But usually that little break from the bumping music of clubs and bars, the incessant beeping and blooping of our devices, that pause opens up the opportunity to reach out and talk about the things we don't always discuss.
There is also the opportunity created specifically by strangers which is a fairly well documented phenomenon, but perhaps under-appreciated outside the context of professional therapy. It is precisely the fact that Uber riders are unaccountable to future interactions with me that makes it more likely for them to open up about specific grievances, troubles, or insights about the world and their lives. Granted, this avenue along with my whiteness also makes them guess I will be receptive to their racism, but that's literally been three unfortunate rides out of 532 to date. In many more cases, however, it inclines them to open up about their relationship troubles, their proposed solutions for the ills of the world, their laments and dreams about their careers, their creative ideas. And those shared moments are solid gold. They are the fuel that keeps me going these days, not just to keep driving the lonely overnight hours in search of riders, but to continue to believe in the underlying goodness and progress of the human spirit.
There are a thousand ways in which technology has been blamed for pulling us apart, despite it shortening the distances of communication on our planet. We are absorbed with our mini pocket computers, we look down and not up, we argue anonymously or with our friends on Facebook when we could be making real memories. But I think Uber is a remarkable development that's enabled us to restore some of those lost moments of true connection and even create the opportunity for previously impossible conversations. Yes, people have probably been having these chats with their taxi drivers for years, but it feels like there's something about Uber and Lyft that makes it more likely. Perhaps it's the human face that shows up on the app, transforming the driver into a real person. Maybe it's the mutual-feedback system that triggers the urge for people to impress each other just a little bit, to reach out a tiny bit more. Indeed, the success in these operations overcoming the cardinal rule of our youth (don't get in cars with strangers) is itself a giant exercise in restoring our faith in humanity. The world is not out to get you, with danger lurking at every turn. 99% of people are out there seeking to make your day better, to find something in common, to find a shared thought, belief, or feeling in the darkness.