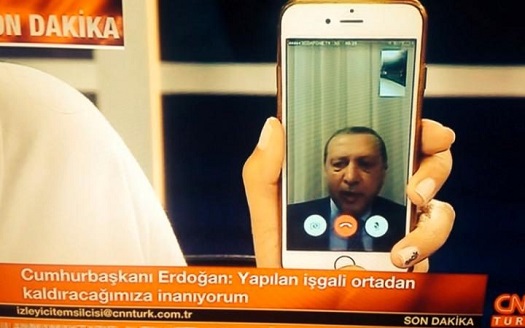 Long-time readers will know that I am really frustrated by American exceptionalism. Heck, short-time readers will probably realize this. You should also be frustrated by American exceptionalism. It blinds us to understanding deeper realities about ourselves and how we interact with the rest of the world, in addition to upsetting everyone else on the planet who cannot claim to be part of this allegedly exceptional super-country. Think how much you personally love it when other people claim to be part of a group that's innately superior to any group you could ever be a part of. Feels pretty bad, doesn't it?
American exceptionalism is also deeply rooted in a belief about our somehow non-transient nature. Forget how dangerous it is for any individual person to start thinking of themselves as a permanent corporeal entity. Thinking of our country the same way is just uniformed about the nature of the world. The Roman Empire, which made it about five times as long as the USA, felt they were exceptional, invincible, and permanent. It's a common misconception that the successful have about themselves, from Bernie Madoff to Lehman Brothers to Alexander the Great to Napoleon. And believing that you and your movement are forever helps convince other people to follow you, often blindly, often into oblivion. Being more circumspect about one's chances at permanence and one's real role in an ever-changing world certainly looks weaker at first blush, but carries the added bonus of being grounded in reality.
The place where this is most coming home to roost in 2016 is the story we Americans tell ourselves about false-flag operations in other countries, but never in our own. Almost immediately upon news breaking of the coup in Turkey (and the realization that it would probably fail), the Western media began questioning the official story and purporting that Erdogan had made the whole thing up, created a theatrical imitation of a coup, killed a few hundred people to sell the story, and packaged it for media consumption. All of this as a pretense for a despotic crackdown on rights and freedoms that would follow, cementing his (Islamist) stranglehold on power.
This treatment of international news got almost immediate echoes a few days later when WikiLeaks published a trove of e-mails from the DNC demonstrating that Bernie Sanders was not given a fair chance of winning the Democratic primaries and that key party brass was with Hillary Clinton all along. The biggest news story for me is that anyone thought this was news, but it was at least nice to be able to hold up the evidence to DNC apologists who claimed that Clinton won the primaries fairly. Almost upon release of the documents, however, DNC proponents and major media outlets circled the wagons to release the rumor that Russia was the hacker that had made this possible, that Russia was manipulating the US election, that shady nefarious Soviet, er, Russian forces sought to control the government through an imperius curse or similar.
By today, August 1st, US media simply reports these swirly false-flag rumors as factually true. Oh sure, they throw in an allegedly with scare-quotes occasionally, like the "alleged" mass-murderer who was caught on fifteen cameras blowing people away. And my issue with this isn't what you might think. Erdogan probably did stage the so-called coup attempt. The Russians probably did hack the DNC. But you know what else? It happens here too!
Now I'm not trying to dredge up 9/11 specifically, because once you start talking about 9/11 and false-flag in the same sentence, people immediately call the men with the white coats and stop listening. That can be another discussion for another time. But it is aggravating beyond all belief that the American public and American media so willingly look at practically every foreign government action as shady theater intended to manipulate their public, but presume that nothing like that could ever be perpetrated by their government. JFK, MLK, and RFK were all shot by exactly the lone nut we caught and no one else ever! Every instance of American aggression was prompted by an initiation of aggression by some other much weaker power who just expected we wouldn't hit back! Everything announced from the Oval Office or the Pentagon is completely as it seems!
The problem is that even if you wanted to believe this exceptionalist fairy tale, it's demonstrably false. No government in history has been so obsessed with its own secrecy as the US of the last fifty years, sealing documents, shredding everything, and layering the blanket of national security to protect against anyone seeking to disinfect with sunlight. And despite this, the evidence that has leaked out is overwhelming. The battleship Maine, the Gulf of Tonkin, and possibly Pearl Harbor were all false-flag operations, done with the complicity or outright framing of the US government. Two decades of operations in Latin America were conducted by clandestine US operatives, usually propping up mass-murdering dictators at the expense of civilians seeking a greater voice in their governance. Even today, black sites, rendition, and unmanned bombings dominate US operations abroad, all laden in the don't-ask don't-tell policy of the contemporary American military. We beat the bad propaganda of the Vietnam era by refusing to count bodies in Iraq, Afghanistan, Yemen, Somalia, Libya, Syria, or anywhere else. When someone tries to force a body count, all men over the age of 14 are hastily labeled terrorist combatants, whether they were in a hospital, a school, or playing soccer in their yard.
This is the government that you think is incapable of false-flag operations? Really?!
It's just taken for granted when you look at world politics that most of those governments are trying to consolidate power and quell dissent through the use of theatrical false-flag incidents. Yet you think the most powerful, greedy, and successful country on the planet is the one that's immune to this kind of behavior?
I don't think you have to go as big as 9/11, though feel free to if you want. The shootings of police in Dallas and Baton Rouge, both committed by ex-military personnel. An endless litany of "thwarted terrorist attacks" including the liquid one and the shoe one that categorically and permanently changed our airplane boarding operations. Committed by people without a third-grade level of preparation. When we know that the CIA and FBI are trying to infiltrate every group with even a whisper of "radicalization" to it. Banking crises and oil shocks and an endless series of disaster-capitalism events that enrich a few people at the expense of millions.
I'm not saying all these things are guaranteed to be iron-clad false-flag incidents. But I am saying it's outrageous that we don't, as a wider political audience, consider the possibility more frequently. Doesn't it seems strange that we assume every other government is operating this way, hell, that every business pitch involves plants designed to manipulate the crowd into thinking a certain way, but the US government with its steadfast history of non-secret non-corrupt practices is the one shining exceptional beacon on the hill?
Maybe our exceptionalism narrative is the greatest false-flag narrative of all-time itself.