Part 15 in a 16-part stately series pictorially documenting the Sojourn.
Tuesday: Ohio
I think this highlights the problem with putting gubernatorial names on state entry signs: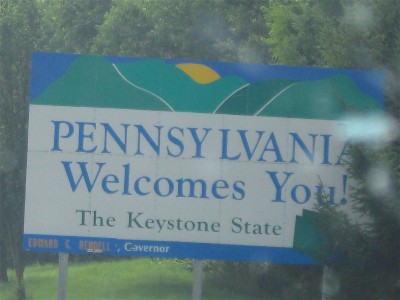 PNC Park!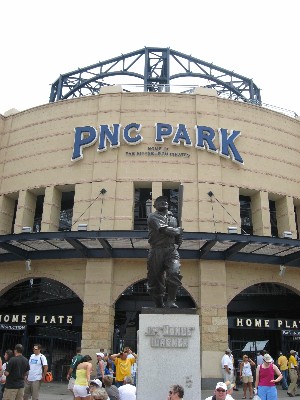 We had amazing seats – the closest I've ever been to a major league field – for not much dough… I guess it helps to set a record for consecutive losing seasons: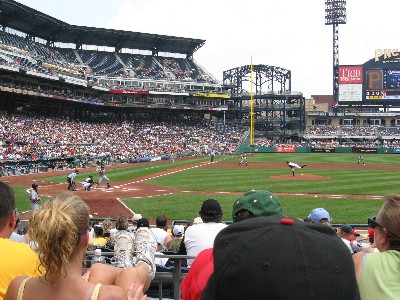 Pirate!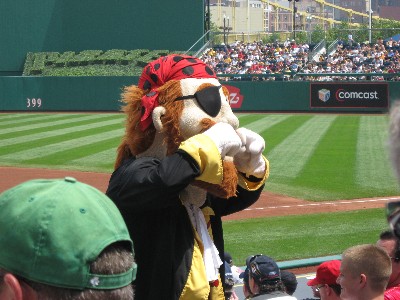 The Pirates may be the only major league team with two mascots. Some teams don't even have one: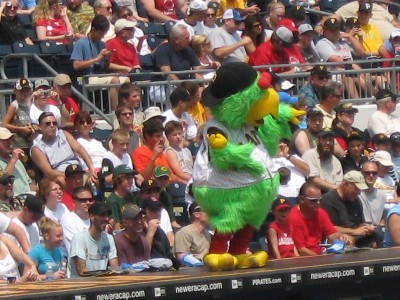 Cool out-of-town-scoreboard with game situations: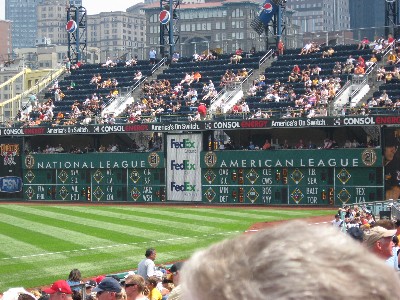 Tony LaRussa!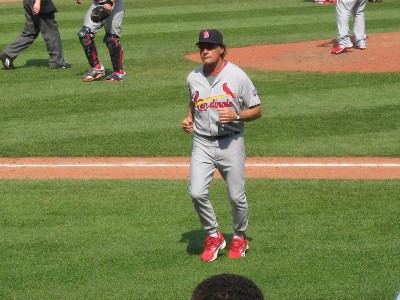 The Duquesne Incline – the best little city attraction you've never heard of: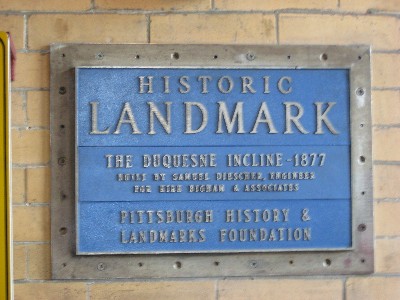 First one comes up in the red incline car: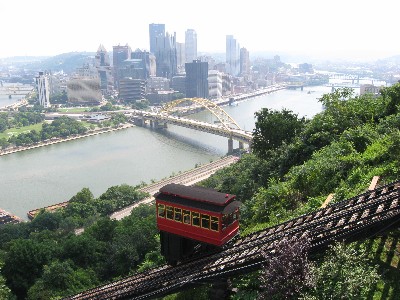 Then looks at the amazing view from the top: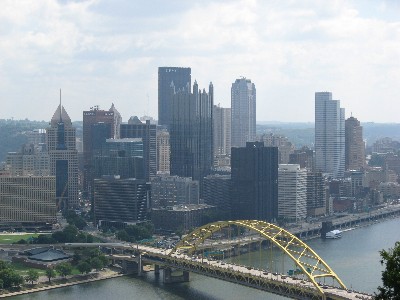 Then starts on the descent: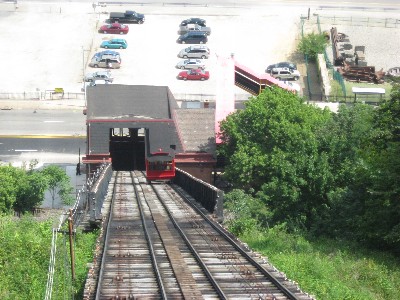 View from the bottom after going up and back: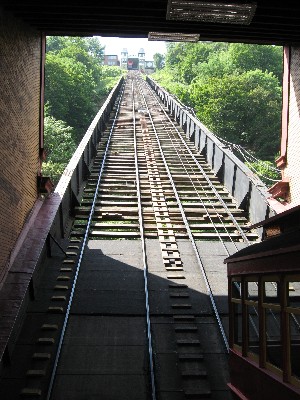 Next up in Pittsburgh, the Carnegie: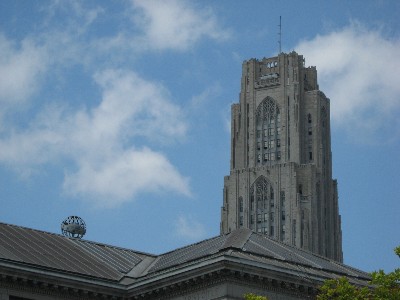 This picture fails to capture the epic size of the diplodocus pictured: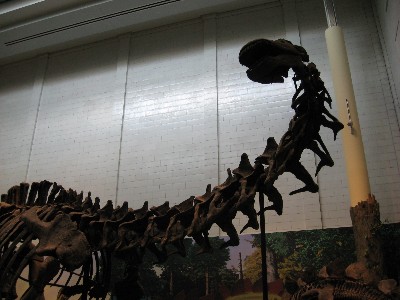 Storey with stego: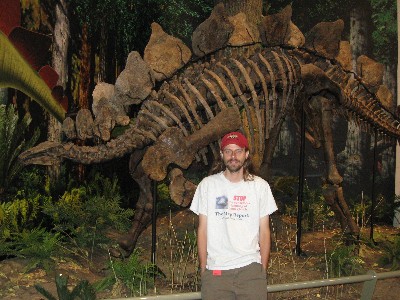 Em with triceratops: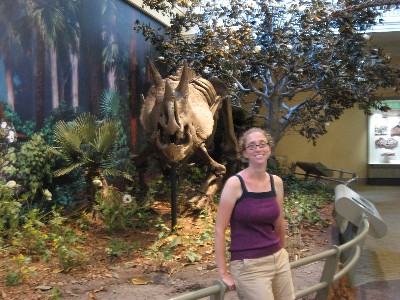 Em contemplates what it would be like to encounter this giant sea turtle in the wild: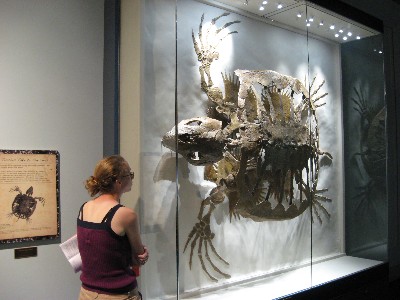 Return to the fabled cafeteria at Dickinson College – it hasn't changed a bit: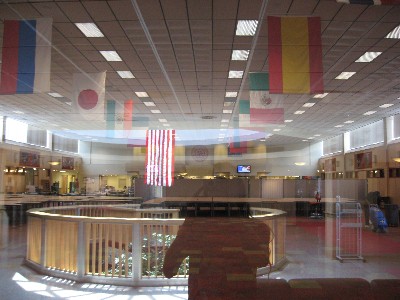 The emergency exit door I shattered with a baseball at CTY and had to pay to replace: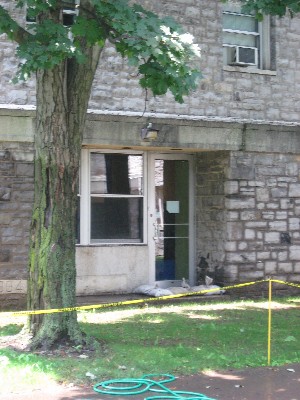 Hershey's Chocolate World, where I asked to Em's embarrassment why they didn't have M&M cookies: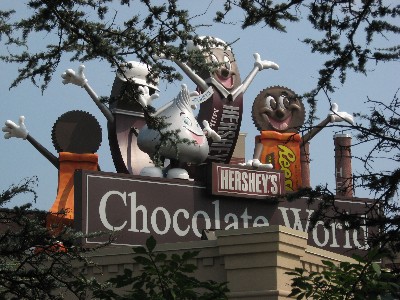 The highlights of the tour are these singing animatronic cows, espousing the virtues of MILK! chocolate: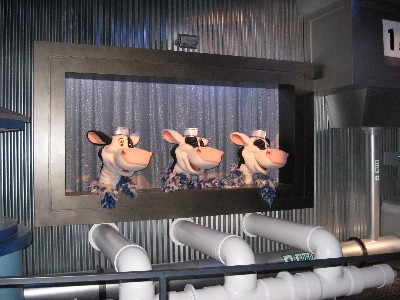 The real factory (no admittance):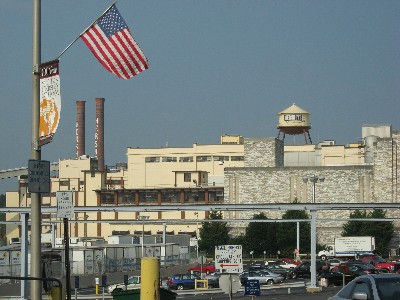 Philly at night: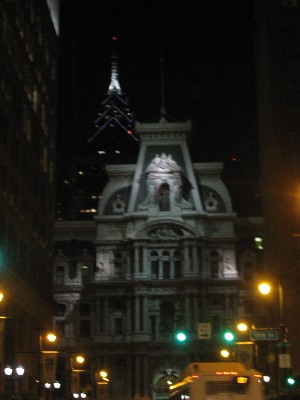 Waffle House in NE PA: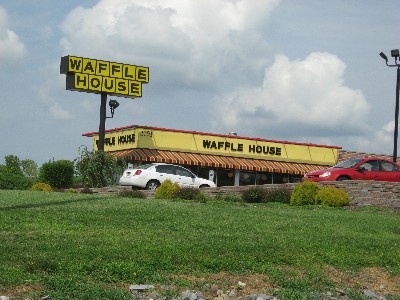 World's largest crayon or fake plastic filler?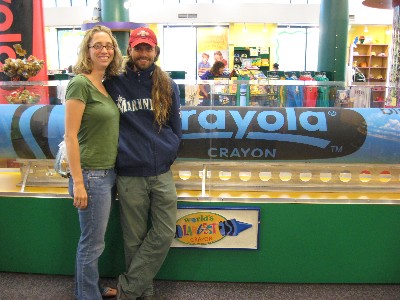 Cozy day of reading in Ariel & Mike's new place: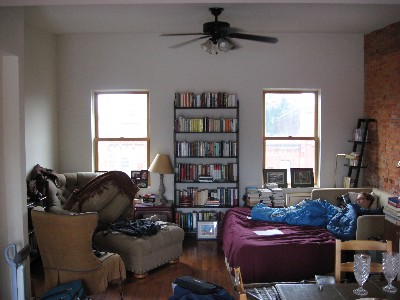 And last: New Jersey