Part 7b in a 16-part stately series pictorially documenting the Sojourn.
Yesterday: South Dakota (part one)
Today, we finish up South Dakota, with the Badlands through Mitchell…
The Badlands are a bit like a lunar landscape: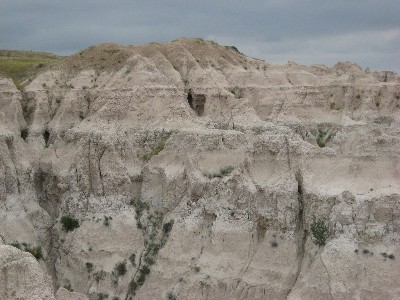 Or perhaps like Mars: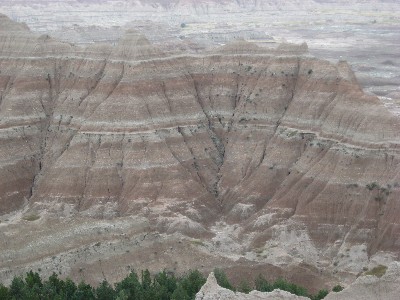 But with rabbits!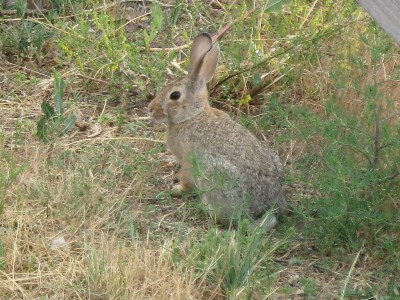 Our first day there, it was quite stormy: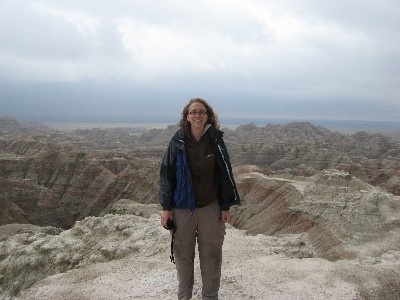 There are paths atop most of the formations, leading out from the ridgeline upon which people can walk: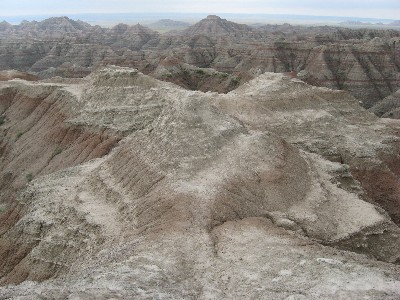 'Twas nice and windy too: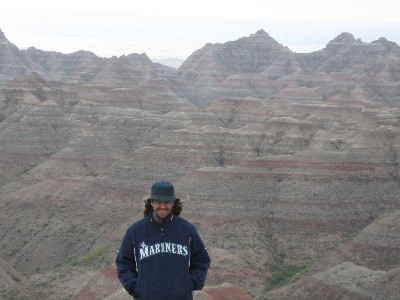 The formations are all quite dramatic, a bit like getting to drive through the base of the Grand Canyon: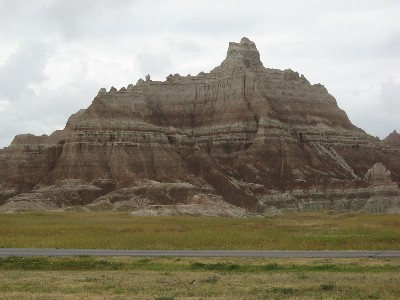 It had cleared up some by the time we headed out for our camping trip: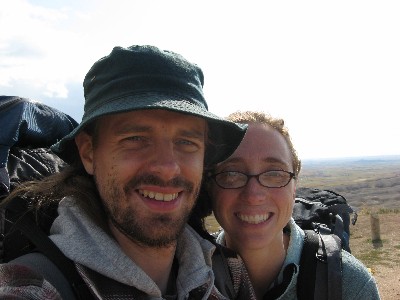 We were advised to register in the Backcountry log so someone would know we were out in the hinterlands – there are no other passes, fees, or registrations for Badlands camping!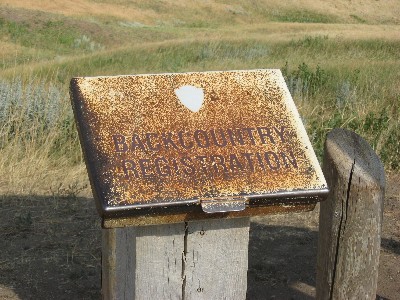 Inspiring: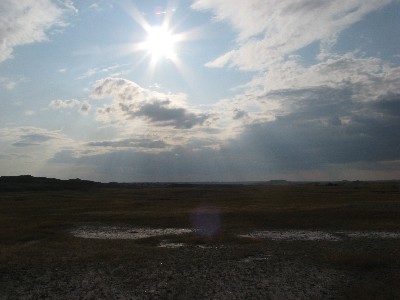 A view of the rock formation which we camped against: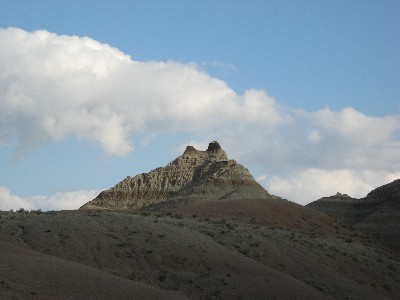 See?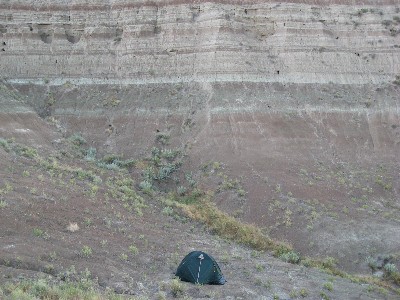 The line cutting diagonally across this formation is a different type of rock that looks for all the world like a ribbon or a sports field line: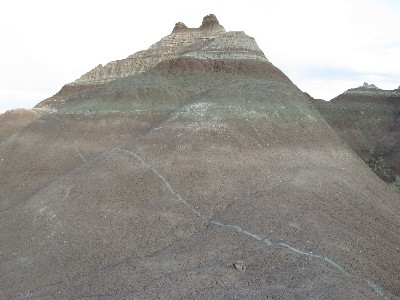 A rabbit?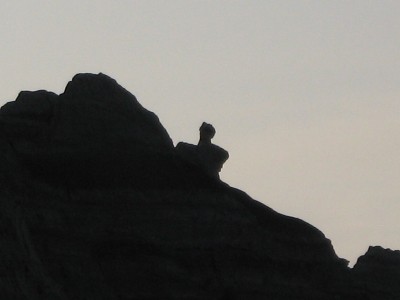 An eagle?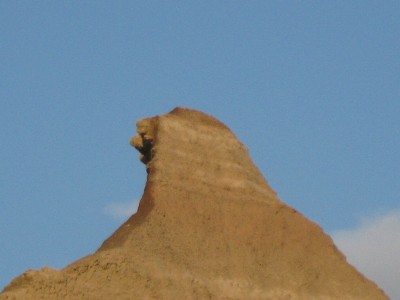 A sunset!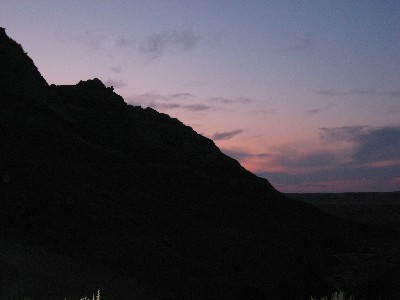 A moonrise…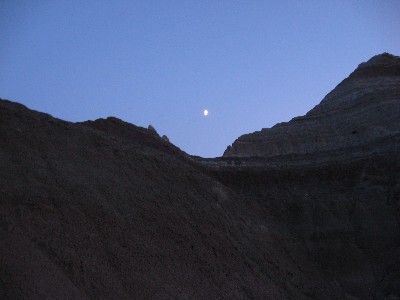 The next morning, it was plenty bright: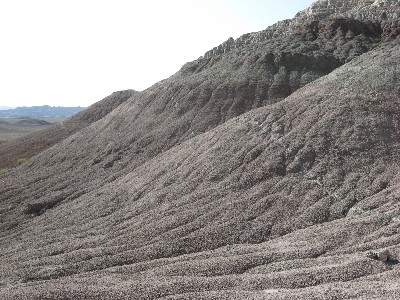 Still windshield with grasshopper: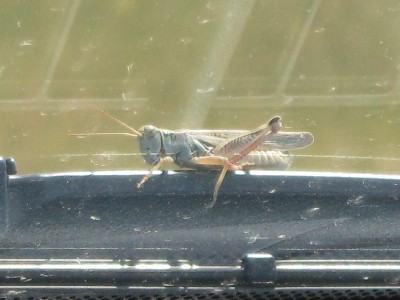 One of our hikes later in the day involved this epic ladder: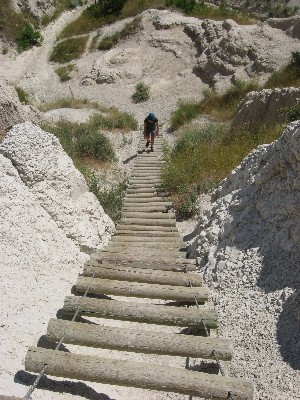 It was worth getting to the top, though: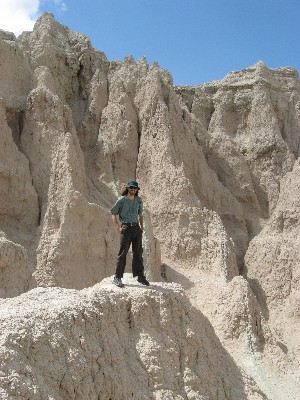 A Martian metropolis?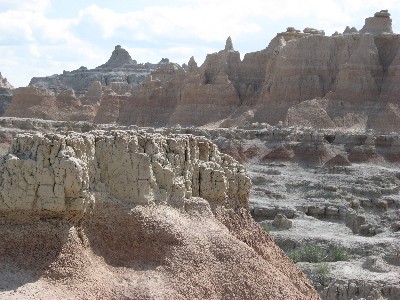 Bubbly formations in close-up: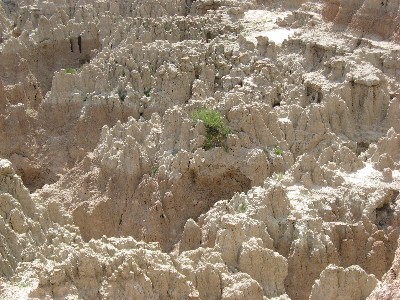 One of the widest-spanning views: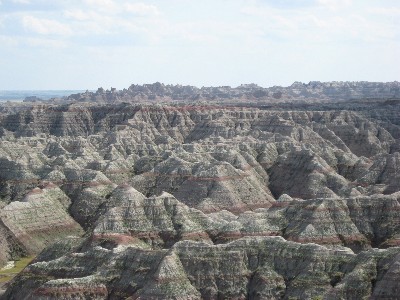 We depart…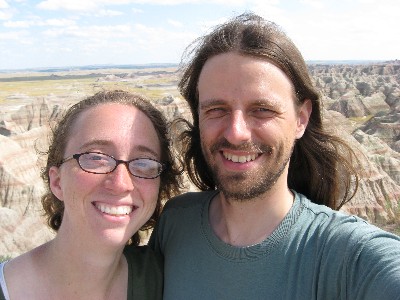 …for Mitchell and the Corn Palace!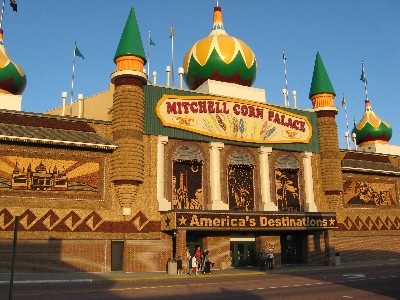 San Francisco, a la corn: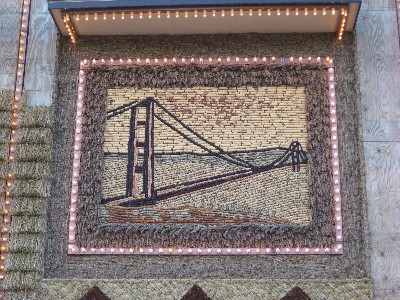 This is a pretty corny scene: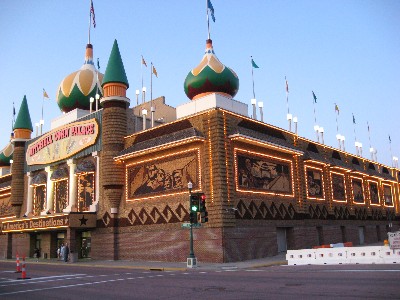 Next up: Minnesota