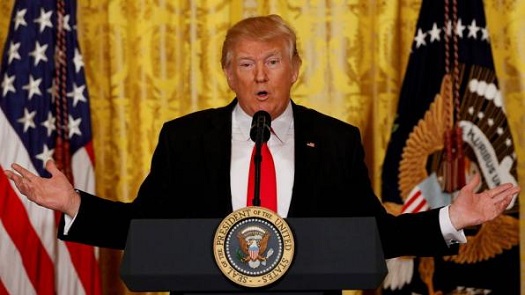 "There's an old joke, um, two elderly women are at a Catskill mountain resort. And one of 'em says 'Boy, the food at this place is really terrible.' The other one says 'Yeah, I know, and such small portions!'"
-Woody Allen, "Annie Hall"
I know there are those of you who will be turned off by my even being willing to quote Woody Allen to prove any sort of point. It's tempting to say, I guess, that this post is not for you if so. But I think, possibly, this post is precisely for you if you feel that way, because sometimes it's important not to shoot the message even if you want to shoot the messenger. "Annie Hall" itself is hardly a vehicle I would often invoke – it's one of the most profoundly disappointing movies I've seen, establishing a long line of popular films (e.g. "When Harry Met Sally", "High Fidelity", et cetera ad infinitum) that can be boxed up as "the asshole gets the girl" films. But that line, the opening salvo, I've always liked. And it's never been more relevant than today.
You may have guessed that this post will be in the "critiquing Trump critics" box of my own burgeoning collection. And as always, it's important to note that this is not defending Trump. It is pointing out that effective criticism of Trump requires logical consistency, forethought, and understanding. Frankly, most Trump critics seem short of all three these days in their haste to shout from the rooftops "THE END IS NEAR AND ITS NAME IS TRUUUUUUUUMP!" There's a satisfaction in doing this that I understand. But it's also helpful to remember that part of what you hate about Trump is that he can so sweepingly dismiss an entire estate (namely, the fourth) by calling them "the enemy". It is perhaps just as rash and foolish to dismiss Trump wholesale and brand everything he does, including breathing, eating, and speaking, as innately evil and incompetent.
It is the and in that above sentence I want to focus on. Evil and incompetent. Because in the rush to throw all the spaghetti at all of the walls of Trump's gold-embossed White House, most of that spaghetti is failing to stick because it gets hit, midair, by other spaghetti. If that metaphor sounds like a mess, it's because it is. And the primary result of that mess is that Trump can give a press conference and rightly point out how messy and self-defeating all these noodles on the floor are, then leave everyone else to wonder how a President can withstand the onslaught of just so much pasta and come out unstained by sauce.
Either Trump is evil or he is incompetent. Or, I suppose, he could be both. But if he is both, you cannot blame him for being both, nor should you criticize him for being both. Put another way, if he is evil, you want him to be incompetent. And if he is incompetent, you want him to be evil. You don't want him to be incompetent but good, right? That would just be tragic failure. And if he's evil, do you really wish he were more effective? Really? You have to pick one.
It makes absolutely no sense to believe and perpetrate the idea that Donald J. Trump is a fascist mastermind who is hours away from closing his vise-like tiny hands around the last vestiges of the Constitution and that he is so utterly incompetent that he could not plan an intimate tea party for his grandchildren's doll collection. One undermines the other. If he is truly that incompetent, then we have nothing to fear from his evil machinations. They will end in laughable failure to the obvious ridicule of all concerned. The only way we should fear his plotting and subterfuge is if he is, in fact, competent.
Further, it is simply becoming more unlikely that he is as incompetent as purported. This line of reasoning – that he's a bumbling, narcissistic, possibly mentally unstable fool – has always been suspect, but downright absurdist since November 8th. You really think he just tripped over his own shoelaces into winning both the primary and the general election? He was so downright self-defeating that he just happened to crush the most experienced political machine ever assembled, the candidate who garnered an all-time record number of endorsements and dollars? Really?? You believe that he kept figuring out exactly what to say and how to react to attract huge crowds, divide and defeat all the establishment Republicans, completely dominate the media while criticizing them for over a year, and then become President, all by incompetent accident??? How?
People don't like feeling stupid, I get that. In fact, it's one of the things you probably criticize DJT for, his fear of seeming or being stupid in the public eye. So you look at this guy, you loathe him, and you know, you just know you are smarter and more effective than he is. At everything. So it can't be that he tapped into an opportunity, understood it, planned for it, and exploited it. It simply cannot be that he is more in touch with America than you are. And it certainly can't be that he has skills and strategy and deployed them to great effect. No, it must be that the guy won by sheer force of utter total luck.
Look, there's an extent to which I agree with this line of logic. The role of luck is vastly under-rated in human life, especially on a societal level and in analyzing accomplishment. But at a certain point, even if luck is a factor, maybe someone winning three straight Olympic sprinting titles didn't happen by accident. After Usain Bolt locks up a record number of Olympic running golds, it might be time to consider that the man is, in addition to being sometimes lucky (as are literally all successful people), fast. It's just Occam's Razor. At a certain point, it takes so much more work, so many hurdles, to come up with explanations for why someone has succeeded. Maybe they're just good at what they succeeded at.
And look, being good at that does not make him a good person. In fact, the better he is at strategy and understanding the American psyche, the more dangerous and resistance-worthy he becomes. If you want to generate a groundswell of fear-mongering and terror in the land to bolster the resistance to Donald Trump's America, by all means do not focus on his blunders. There's plenty of ill will and mistreatment of people and concepts to focus on. But people aren't going to rationally fear that if you zoom in on his lumbering incompetence. That just makes people laugh. And laughing people do not fear.
Say what you will about Donald Trump, but he is a masterful showman who understands the American mindset better than perhaps anyone who ever lived. People criticizing Trump often forget that Reagan, considered by a majority of Americans to be the most effective President of the past half-century, was an entertainer before he was a politician. He too understood that Americans love to be entertained, they love show business, they love the glitz and glory of celebrity culture. Reagan's campy cowboy movies could never have presaged the degree to which this reality would accelerate during his presidency and beyond. The eighties took celebrity culture to an unprecedented level, an extent that would make the most decadent of Romans blush, and the Internet has only heightened the scope and reach of that broadcast signal. Crass consumerism, raw humor, glamorous wealth: these things have been methodically exalted by American culture throughout my (today observed as officially longer) lifetime. And no single human being in history better emulates and reflects these cultural priorities than Donald J. Trump.
To believe that he's there by accident, that he built this empire and drove it down Pennsylvania Avenue by sheer happenstance, requires believing that he was some sort of ingenue in building his cult of personality in the first place. How many standard deviations of unlikeliness, going back how many decades, do we have to add here? Or perhaps the better question is, if it's so easy to become one of the most recognizable, discussable, and ultimately successful people in history, why isn't everyone doing it?
I know the main answer most folks give to that question is that they haven't inherited $50 million. Fair point. That certainly sets DJT above everyone with less money (read: almost everyone) in terms of luck and positioning. No question. But in today's America, no one else has done so much with $50 million. Not in terms of business, sure, he's gone bankrupt a lot and famously under-performed the index funds and probably won't release his taxes to cover up the fact that he's kind of meh at business. But doesn't that make his reputation as the best businessman of all-time, the best negotiator ever, actually more impressive? The greatest trick the devil ever pulled may have been convincing the world he didn't exist, but that's arguably a less challenging task than convincing the world that your bad judgment and loss of money makes you the foremost authority on wealth accumulation and business. Or in the nomenclature of the original phrase, the devil would have had an even harder time convincing the world that he was, in fact, God.
It is really important to get this right. Accusing Trump of being evil vs. incompetent is not just a matter of what looks better on a handmade sign. It is a question of how to defeat him and his agenda, because the prescription is totally different depending on which one he is. If you're not sure if the patient has hyper-thyroidism or hypo-thyroidism, you don't just apply both treatments and hope for the best. One treatment will defeat the value of the other and, more damningly, make the patient's symptoms worse. Both can be damaging, both can have treatments, but you should be very sure which one is in play before administering treatment and then you should very consistently only administer that kind of treatment.
Perhaps you believe that the American voting public, the marketplace of ideas at large, is far less sensitive and precise than a human body. That we can actively tell Democrats that Trump is evil, but Republicans that he's incompetent and this will somehow thread the needle of getting everyone to hate him. This falls victim to the same sort of solipsism so frequently exhibited by Hillary Clinton in the last campaign (and for years before), the belief that what we say and do can be compartmentalized and is largely targeted and private. (After all, the argument goes, HRC made the "basket of deplorables" statement at a private fundraiser, as though such things exist when you're running for President.) The truth will out, people will talk, and everyone is always listening. The more you simultaneously promote both narratives about Trump, the more obvious it looks that you're not actually sincere in your criticisms. You just hate the guy and will latch on to literally anything you think hurts him, no matter how trumped up (yup) or absurd or far-fetched.
The fact that the media has latched on to this all-spaghetti all-the-time strategy and embraced it as its sole civic duty is not helpful. It is, perhaps, literally the only way to prove Trump and his supporters right that the media is biased, unfair, and out to get him. I think it is far more likely that Trump realized, months or even years ago, that the media would take this bait if routinely provoked and fashion themselves as a more monstrous adversary to Trump than even he could fabricate, than that Trump just lucked into perfect messaging to win the White House in 2016. Every time the media exaggerates and willfully misinterprets what Trump says about Sweden for humorous effect, they are cementing the understood truth of what Trump says about them to everyone who voted for Trump and can re-elect him. This is not working. It is not helping.
I'm not saying that the media can't say when things are demonstrably false. But they should also perhaps try to at least understand what Trump is trying to communicate when he says things. I watched the entire press conference that got so much attention last week. It was billed, long before I watched it, as "unhinged" and "insane" and "totally off the wall". I saw none of those things when watching it. It was heated, yes, and adversarial. It presented viewpoints that are more tangential to mainline politics than is traditional, in a packaging that was far less conciliatory than politics as usual. But it was none of the outlandish adjectives used to describe it. And more vitally, Trump actually said in the middle of it that the headlines tomorrow would be "Trump rants and raves" which would mischaracterize him. He called his shot and he was right.
Now if I, someone who hates pretty much all of Trump's policies, who would never vote for him, who finds him difficult to watch or listen to, who loathes all of his capitalistic values and New York perspective, if I feel like he's getting a bum rap from the media on this, where do you think anyone who actually voted for the guy stands on this issue?
And it's not just the media. If anything, compared to my Facebook news feed, the collective outcry of close friends and distant acquaintances, the media has been quite consistent and restrained. Most of my feed these days is spaghetti-slingers competing with each other to find new, innovative, and deeply self-contradictory ways to lampoon Trump. Some of this goes back to the old expectations of American power issue, wherein, e.g., people who oppose most of the CIA's historical actions cry foul at Trump's mishandling of all the all-important CIA. But forget self-consistency. If the national security apparatus of our nation mostly does harm, isn't it kind of okay if Trump screws it up? How can you be equally upset that Trump is a nationalistic hawk and that he is insufficiently defending the nation against foreign threats? It doesn't make sense. And people can see that and observe that you are being disingenuous and just trying to bash in a partisan way.
It's this kind of behavior that convinces Senate Republicans it's all just a partisan game and they have to stand by their man, and that means we get Betsy DeVos and Scott Pruitt. And worse, that you can believe that he just accidentally picked people who will dismantle their agencies out of incompetence rather than a well devised strategic plan to do so. I'm not totally convinced that Trump is actually as evil as those who say he's evil think – I do think his values are detrimental and pretty diametric to mine, but I also think he prefers single payer and would never want to overturn major recent progressive court rulings. But he's clearly smarter and more effective than anyone on Team Incompetence gives him credit for.
And even if you don't believe any of this, if you think I'm dead wrong about him being competent or effective, there's this. Good old Pascal's Wager. Would you rather believe a cunning villain is just a fool and act accordingly or believe a fool is a cunning villain and act accordingly? The former is deeply dangerous. The latter is merely over-cautious. I think we're all a lot better off, even if Trump is completely incompetent, believing and responding as though he deliberately planned all this, because it's much safer.
But whatever you do, please stop doing both at the same time. Drop the and. End the and. Pick one and stick to it. Critiques of Trump, to be effective, must be ever simpler and more direct. There's a reason that "lashes with a wet noodle" is a phrase to indicate failure to punish. No amount of spaghetti is ever going to be enough to defeat Trump, or anyone else.