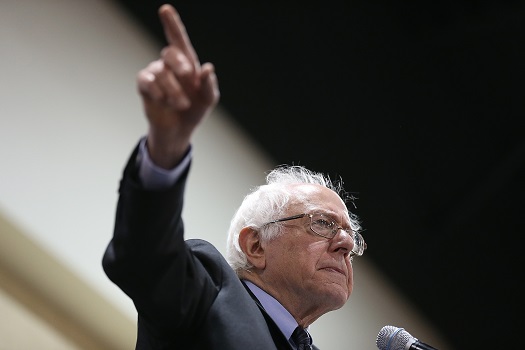 When I was growing up in Oregon, I was an avid 4-Her. (That's pronounced four-ae-cher, not four-her, if you're not familiar with 4-H.) We had ducks, geese, rabbits, and chickens, and I would show them at the county fair every summer, especially the summer I was 12. During that year, we'd just formed the Beach Bunnies 4-H club after I'd spent a few years in a couple other clubs, and we won the coveted Herdsmanship Trophy at the Clatsop County Fair in what proved to be the only year of the club's existence. And it was the only year we took Patty Duckworth to the fair.
Patty Duckworth is probably my favorite pet of all-time. She was our lone duck to survive an overnight raccoon attack that killed our three other ducks, including her brother, Patrick. She almost didn't make it, living three months in our spare bathtub being nursed back to health as the skin on her neck re-grew and other wounds healed. This experience transformed her, making her believe that she was indeed a human just like us, that she belonged in the house, and giving her a taste, somehow, for rabbit food. She was a very attached animal, following me around all over the yard, constantly communicating, and showing some minimal PTSD by making warning quacks anytime anyone got near. We jokingly called her the guard-duck.
In the 1992 Clatsop County Fair, we entered her in the mallard category. There are generally two ways to show animals at the fair – entering them as examples of their breed (kind of like a dog show) and actually showing them, which is more about the presenter's command of the animal and knowledge of how to work with their animal (which I guess is like a different kind of dog show). We did both with Patty that year, but her status as a mallard only mattered in the breed ribbon. She won a red ribbon, which roughly conforms to second place, for the female mallards.
The only trouble was, we soon thereafter found out that she wasn't a mallard at all. She was a rouen, a similar but ultimately different breed. We'd been sold Patrick and Patty as mallard ducklings, but the distinctions in the yellow-brown balls of fluff they were at the time were probably lost on the farm store staff. Or maybe they just knew mallards were more popular since most folks haven't heard of rouens. Rouens, in fairness, look very similar to mallards, including the distinctive green heads with little white collars on the males.
Bernie Sanders is a lot like Patty Duckworth. Not just in being one of my all-time favorites, but in being entered in the wrong category as a candidate. And like Patty, he earned a red ribbon. My liberal friends, tripping over each other to line up behind Hillary Clinton, have been maligning Bernie for everything he's done lately, especially staying in the race, and even his allegedly poor showing in earning his narrow red ribbon to Hillary's blue. I think this misses the real headline, which is that a rouen almost beat a mallard in a mallard contest. Bernie Sanders is not, nor has he ever been, a Democrat. He's a Socialist. And he very nearly staged a successful takeover of the Democratic Party, despite having transparently joined for the sole purpose of doing just that. His near-victory* should not be processed as a crushing defeat so much as a very exciting signal to radicals, and a very scary one for traditional Democrats.
*It's worth noting that he could still win the nomination, which is why he hasn't dropped out. We have between now and Philadelphia for Hillary to get indicted. I don't think it's very likely, but if it happens, boy will all those liberals be glad that Bernie stayed in so Trump doesn't win 47 states in November.
The Democrats have been a centrist party since Bill Clinton took them in that direction in 1992. No major nominee for the party in the intervening time could be confused for being leftist, let alone far-left, with the stated exception of Barack Obama, before we saw what his government actually looked like. The pattern of talking left but moving center-right has been well-established, underlined by the purported success of the Bill and Barack administrations, which actually amounted to sort of aimless rightward drift, with the notable exception of a few solid policies in Obama's lame-duck half-term. The reforms to wage and hour laws and the reaching out to Iran and Cuba make me wonder what an actually progressive president could achieve. Sadly, there's no way we'll find out in the next four years unless Hillary gets indicted.
The craving people feel for a real progressive movement in politics is clear in more than just the Bernie movement. The success of Occupy that set the stage for Bernie, the advancement of Black Lives Matter, the brief but popular campaign of Howard Dean in 2004 (before he sold out), the immense popularity of who we thought Barack Obama would be, and the general rising disgust with a society built on debt and income inequality all speak to the potential power of a real progressive. And with a rising consciousness about climate change and real environmentalism, combined with the ongoing fallout from the 2008 financial crisis, it is becoming increasingly clear to many that capitalism is not compatible with progressive ideals. Indeed, that capitalism represents a very real destruction of human life, either as we know it or altogether, at least for the vast majority of eligible voters. It is painfully ironic that the only remaining messenger of this reality in the 2016 contest is himself perhaps the all-time poster-boy of capitalism, a charlatan and huckster who has crafted a lifetime of imagery around being the ultimate capitalist.
And, of course, his adherence to that message can be trusted about as much as anything Hillary pivots to in order to curry favor. The final general election choice being offered by the major parties is a race to the bottom between two inveterate liars, two individuals who embody self-aggrandizement and empowerment at the expense of all else, who radiate detestable self-promotion and opportunism, corruption and greed. One is popular because he was born into money, the other because she married into power. These twin titans of American folly are pitted against each other in a fear-fueled campaign to the death, one that opens with a near-majority of America probably hating both of them, 85% hating one of them, and this is before they throw the first real punch in their heads-up fracas.
If I were trying to disenfranchise an entire nation, to nullify hope and eliminate faith in politics for a whole country, I could not imagine two better candidates to wield the coffin-nails. I have quipped that by the end, about seven people will vote in each state.
That claim itself at this point is a bit of referendum on why we vote. Most of my cynical colleagues from various generations of APDA have insisted that people vote out of fear, not hope, despite what 2008's turnout may say to the contrary. They insist there will be robust and enthusiastic turnout as people storm to the polls to reject Trump's brand of bullying racist populism. I observe that Hillary is probably the most hated politician in America of the last two decades, so just as many fearful folks would turn out against her. But ultimately, I think this level of fear and exaggeration just leads to fatigue. Fatigue that does not inspire one to drive to the booth and pull the lever for the lesser evil. We shall, of course, unfortunately, find out.
I would say, today, that if it remains Trump vs. Clinton and remains a generally perceived two-person race (surely Gary Johnson and Jill Stein will exceed expectations, but probably not approach 10% each), that Trump's about 62% to win. I don't think the long race favors Clinton when she has to slog it out with someone who has made his life in show-business, someone who the camera and the soundbite favor, someone who has already made his living out of belittling people and remaking his image. They are both practiced liars, both skilled manipulators, but I think the fresher face to this particular scene has the edge, especially when Trump seems more in touch with the reality of 2016's electorate and real financial situation. I don't think it will be a slam dunk and I don't think it's guaranteed, but the Democrats are already underestimating Trump nearly as much as the Republicans did, and we all saw how that turned out.
(Incidentally, I still think, even as of today, that Paul Ryan has about a 30% chance of being the Republican nominee. It's really up to the party how to proceed and they don't have to follow their own rules. And Paul Ryan would beat Hillary Clinton in a Reaganesque landslide, if only because he's totally avoided all the 2016 action and thus doesn't symbolize this ugly year to voters.)
So what of people like me? Like so many of my friends, like so many people who know that the future is not capitalism but a turn toward something anti-corporate and truly progressive? Where do we go for help and hope, other than to the protest ballot for Jill Stein? Do we form our own party and start running for 2018 spots? Do we make sure to point out all of President Clinton's flaws if she does get elected, relishing in yet 4-8 more years of being called a traitor every day and demanding too much of someone who allegedly represents us? When both parties insist on boxing out any voice we have despite the fact that we nearly took over a vaguely hostile centrist party, do we just give up on this groundswell of power and move on to knitting clubs and 4-H and other pursuits? Do we move to Europe?
I don't really have an answer today. My Dad has insisted for twenty years that "there are no political solutions." I've perhaps never been closer to agreeing with him. And yet the demographic trends point out that the balance of time favors the Bernie supporters and the real progressives, that this movement is only likely to grow more powerful over the next few years, not less. And more importantly, that power can't help but be accelerated by a Trump or Clinton presidency, one that continues to pay off the cronies, the rich, the companies, and the greedy. Eventually, capitalism resolves to one person owning everything. The closer we get to that, the closer we get to either literally discarding democracy or witnessing some more serious backlash to capitalism within it.
There is a lot of reason to be hopeful about 2020, then, I guess, though it's that kind of hope that involves thinking the war will be so bad that there must be a good peace settlement in four years. In the meantime, it might be a good time to unplug from all domestic political news entirely, lest you start believing all the impending insults and drama mean something to the real future of our country.