My month-long return to Nuevo Mexico is off to a bit of a rough start. I just can't seem to get in an emotional groove I feel good about. Someone or other told me the first holiday season would be especially challenging, but I really had no idea. And then I remember how difficult it was just to sort through ornaments. Sheesh. The way things are going, I'm starting to believe that I need to spend mid-2011 and thereafter in a new town I've never lived in. Or visited. With all-new stuff. Yeah, that's going to happen.
Anyway, here's some things that are all-new and might not even be depressing. A couple shots from Albuquerque, but most of these are scenes from yesterday's trip with the parents to the Salinas National Monument, home of several old missions on the east side of the Manzano Mountains south of ABQ. They're pretty neat, even if they do represent Catholic co-option of native religion, culture, and people. So it goes.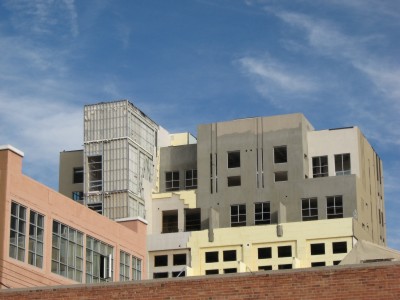 Abandoned apartment building in downtown ABQ – they never finished building it when the boom went bust.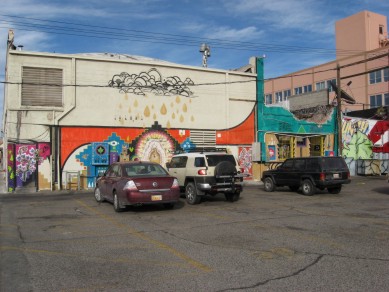 I could swear that part of the Senior Project film that Gris did with Bay & Toby was filmed in this back alley. Or that we were initially going to film some of my homeless-man scenes there but then shifted to another nearby locale. It's funny what being back in one's hometown can do to the memory.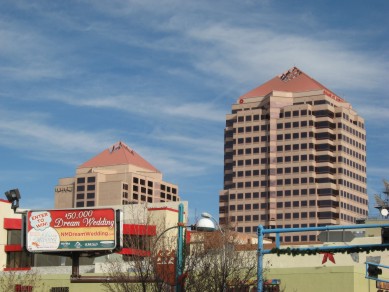 The iconic towers of the ABQ skyline.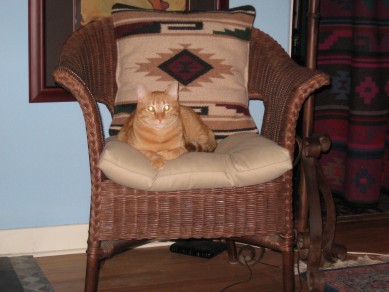 Nesbitt L'Orange, my parents' relatively new cat.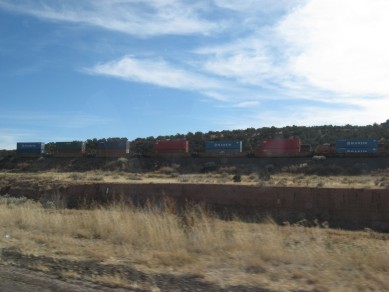 Trains!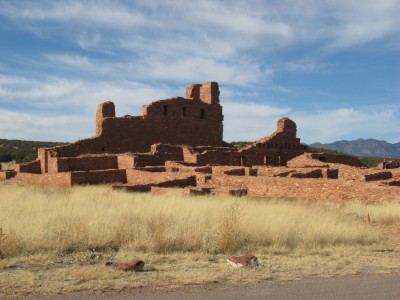 Abo, the first of the three missions.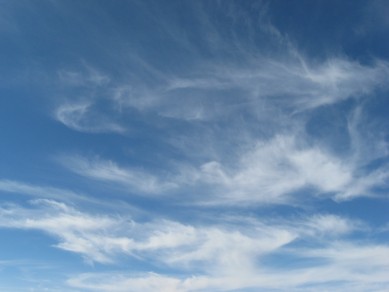 Big sky.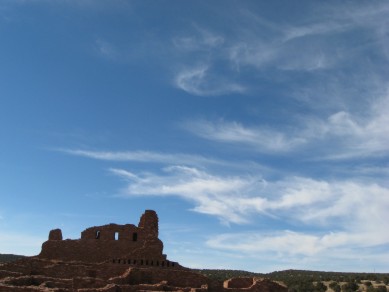 Abo meets big sky.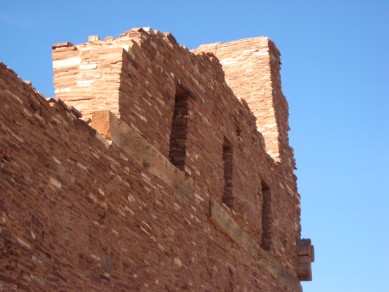 Ruins.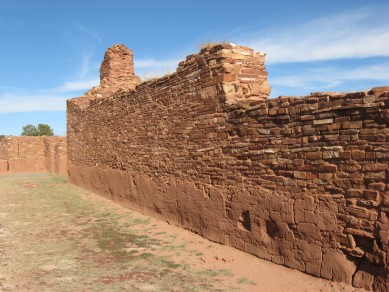 Long wall.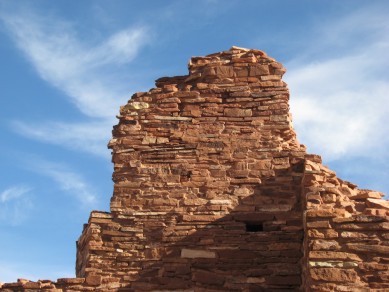 They don't make contrast like that everywhere.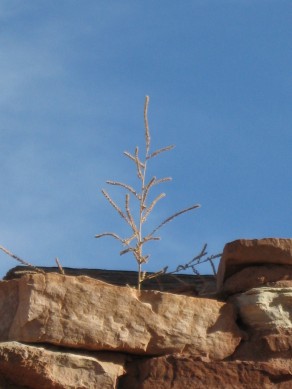 A tree grows in the ruin.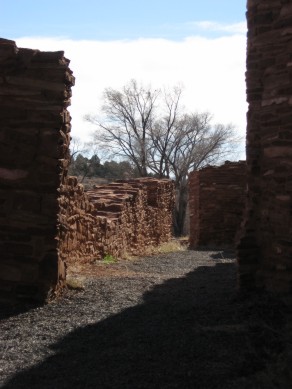 Light and shadow.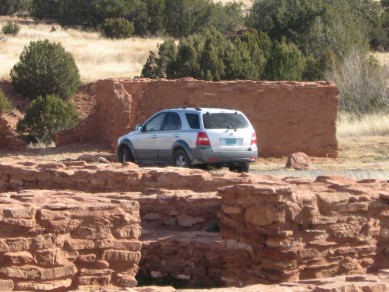 The horse we rode in on.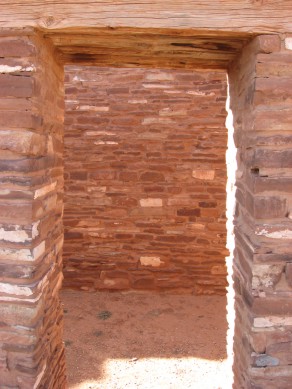 The door is ajar.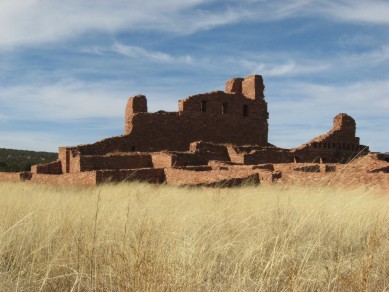 Almost like Nebraska.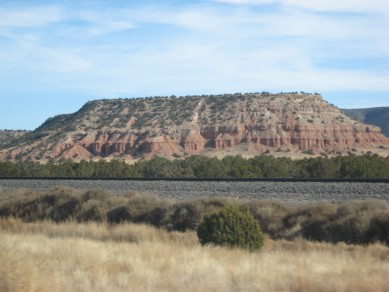 Mesa with tracks.

Best sign ever.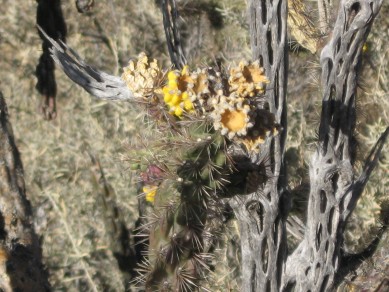 Cactus in bloom.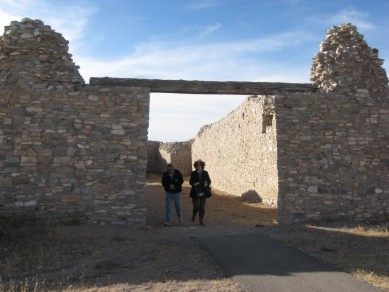 Arch with parents.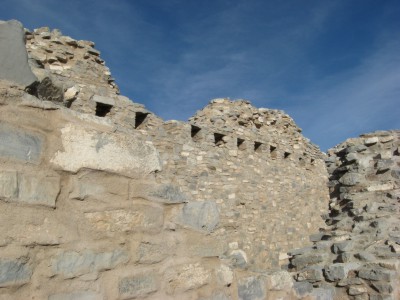 This is Gran Quivira, whose color is more traditional stone than the traditional mission color.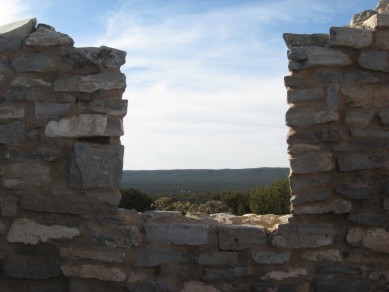 Room with a view.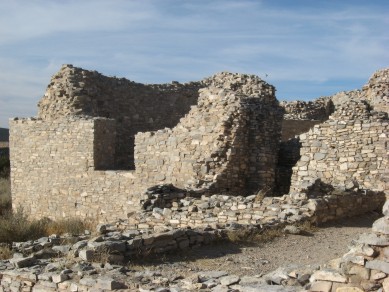 A view of the room.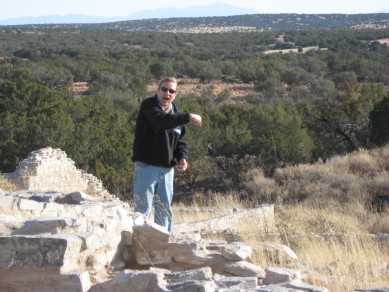 My father, gesticulating wildly.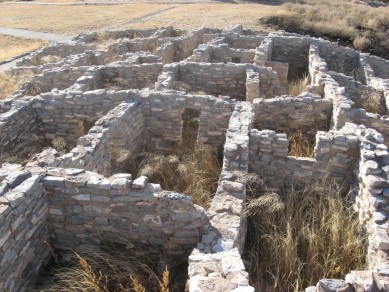 View of many rooms.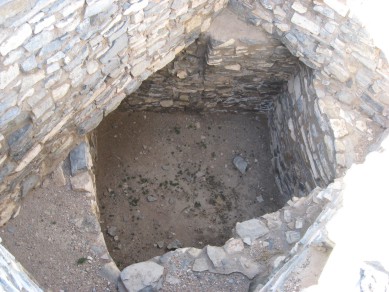 View of the basement.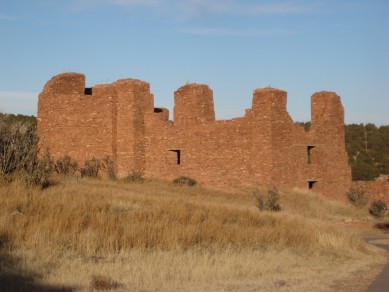 Quorai, the last of the three.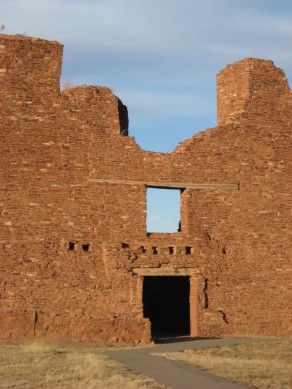 Church in state.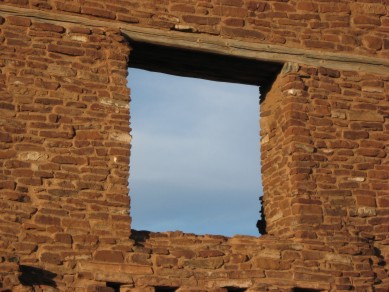 Slice of sky.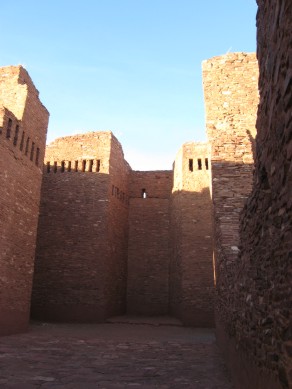 Sunset within.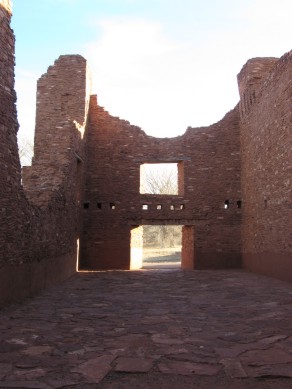 Glorious ruin.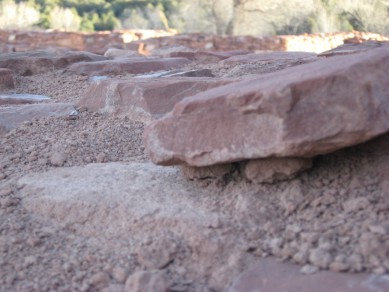 Ground level.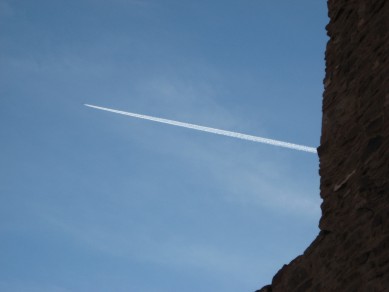 Contemporary interruption.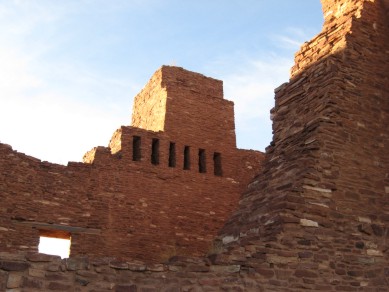 Almost Aztec.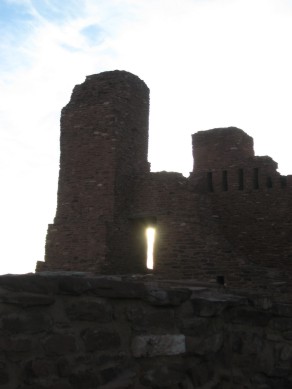 A little bit of sol.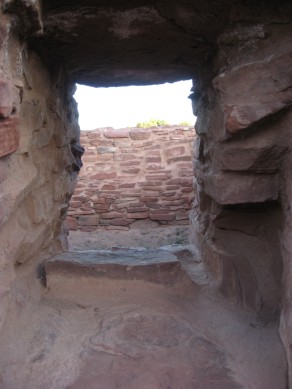 Runs down the hallway…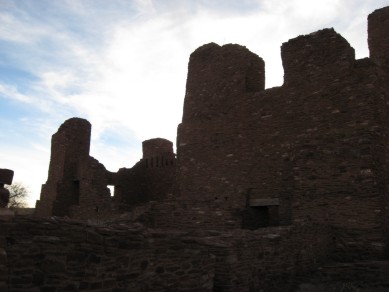 Silhouette.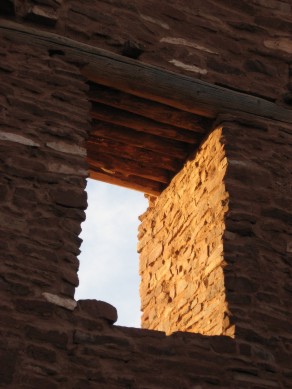 My favorite window.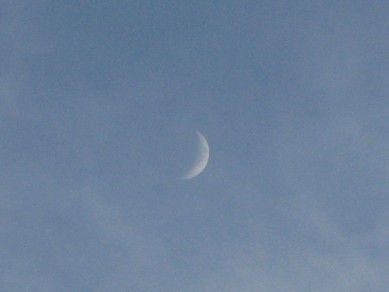 The moon, incoming.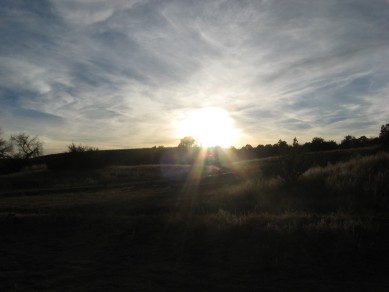 The sun, outgoing.