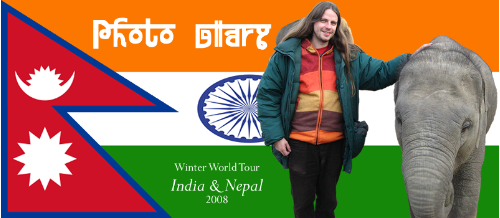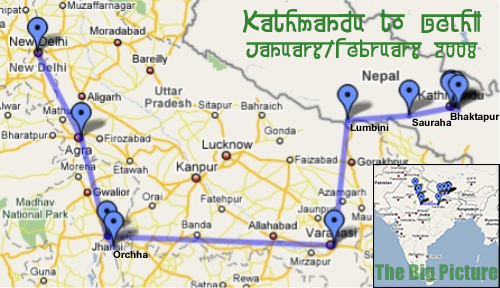 Day Three - 26 January 2008
Delhi, India
Kathmandu, Nepal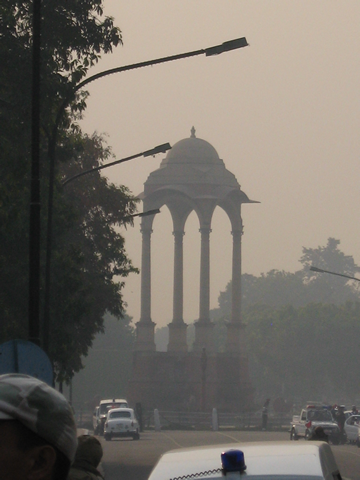 The smaller portion of the India Gate area, which we walked to on Republic Day in Delhi.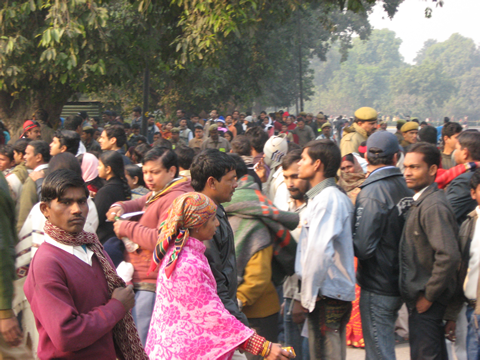 We weren't able to get in to see the parade, but about a million people around us were trying.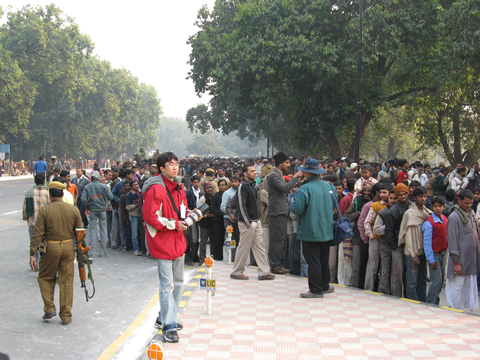 This was the line to get in. No cameras or bags allowed. Heightened security in light of recent tensions with Pakistan and the Bhutto assassination. And we had a plane to catch later in the day, to Nepal.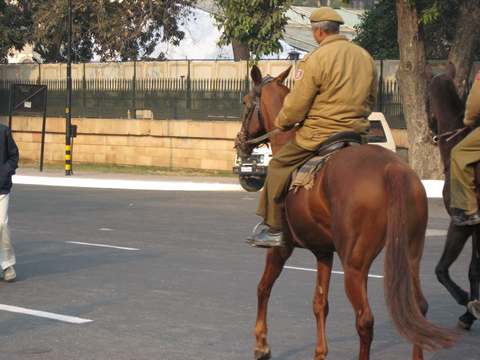 Some sort of horse-mounted military.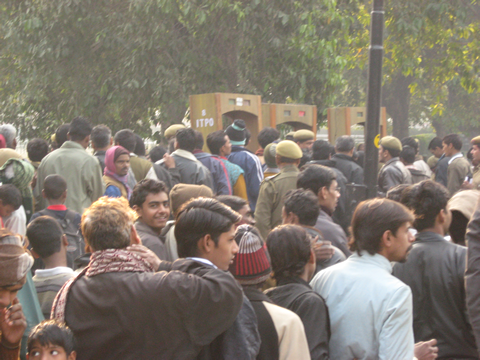 Those are the metal detectors holding up the line.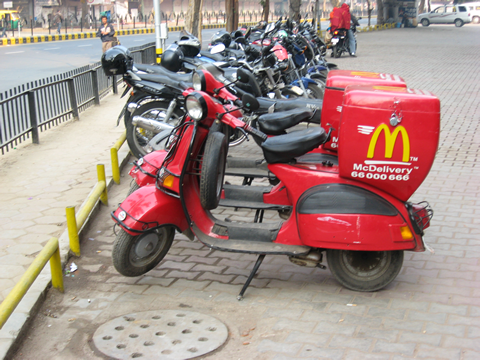 On the way back from the line, we ran into a McDonald's, which apparently does a mean delivery business on the streets of Delhi.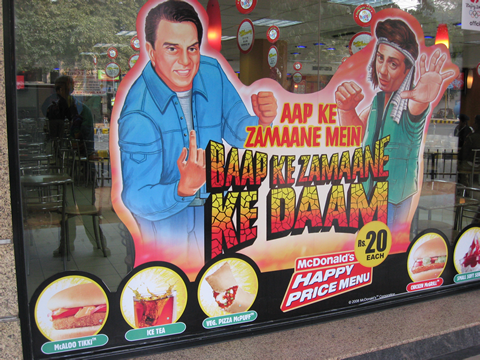 If you ever wondered how a beef-based conglomerate markets itself to the land of the holy cow, this probably doesn't help you understand, really.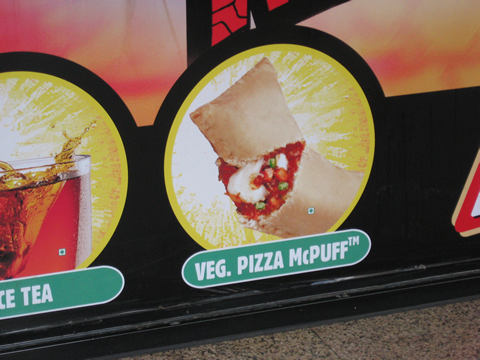 However, I plan to ask for one of these at my local Mickey-D's.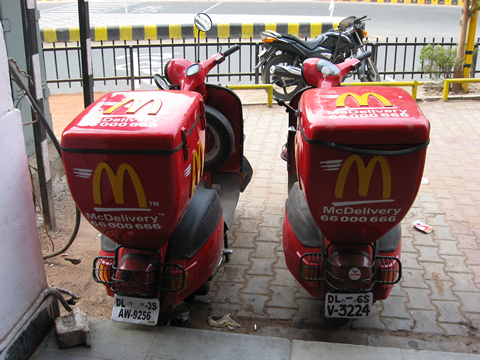 I also doubt Mickey-D's will be bringing that phone number to the States.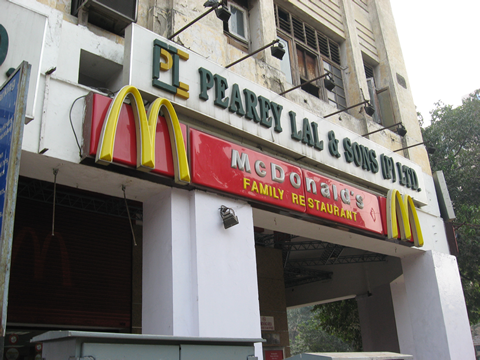 A family restaurant.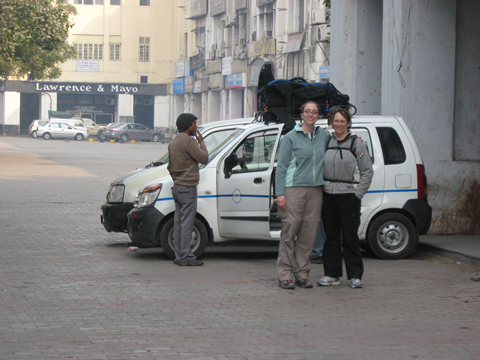 Our taxis to the airport, with happy travelers in the foreground and bags up top.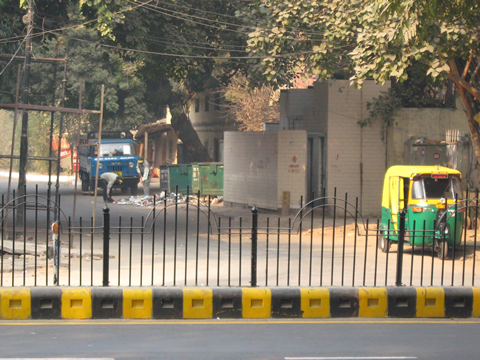 Those are some really serious curbs. Also, the green and yellow vehicle is one of the ubiquitous "auto-rickshaws", often referred to as "tuk-tuks", which is apparently a term borrowed from Thailand.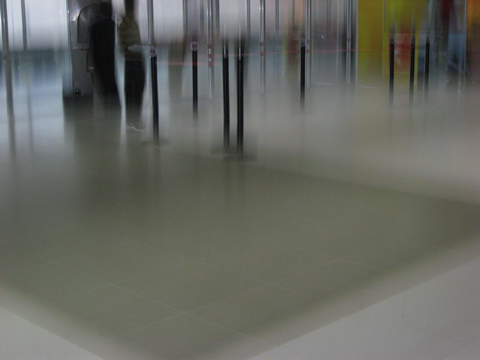 So much air travel can be disorienting.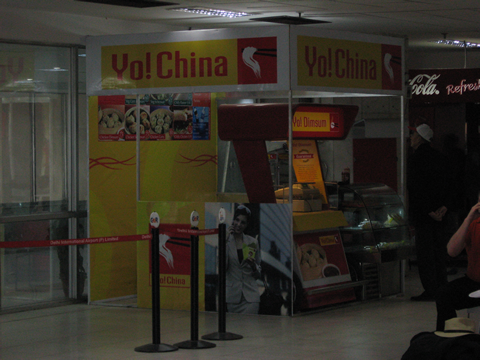 If McDonald's can take over Delhi, are we about to see some Yo! China franchises?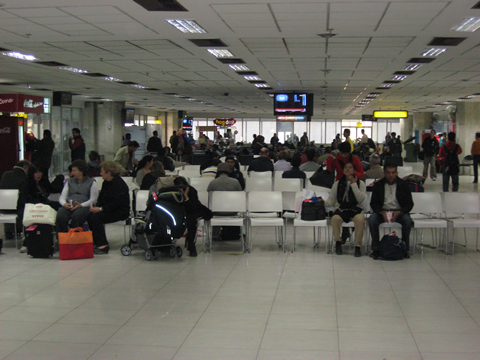 Basic layout of the Delhi airport. A little lower-key than I would've expected for India's capital.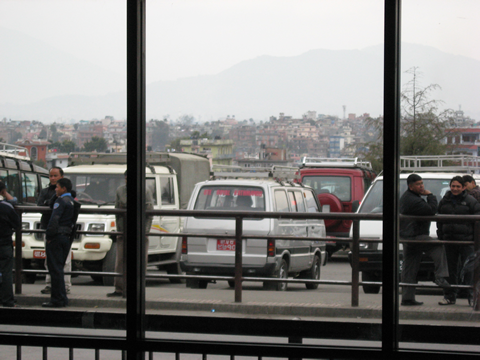 Our first look at Kathmandu, looking out from the airport.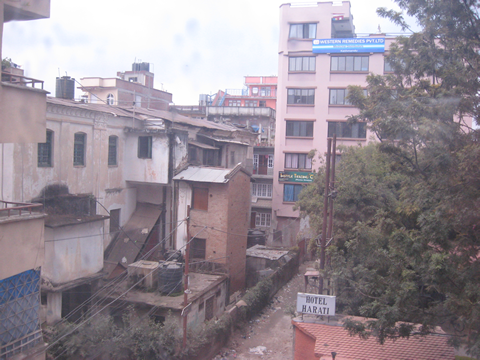 The alley and surrounding area in front of our hotel, the Hotel Harati.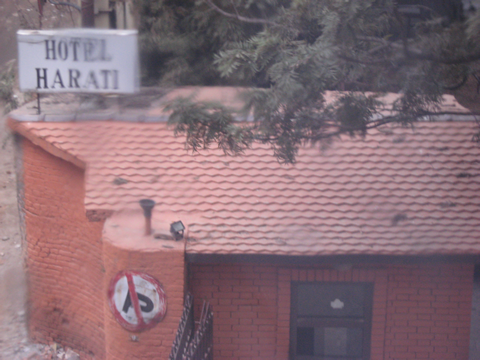 The window glass wasn't exactly smooth, but this was the humble sign to our relatively grand hotel.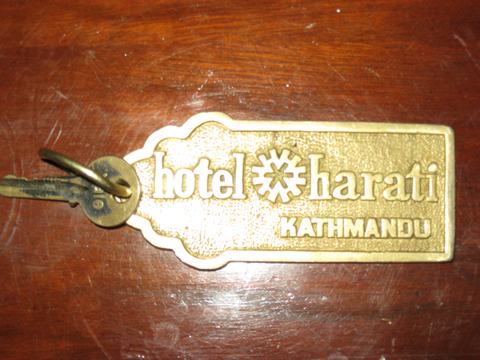 The first of several obligatory key shots in this series. Some of the keys, like this one, are remarkably neat. No electronic swipecards where we stayed!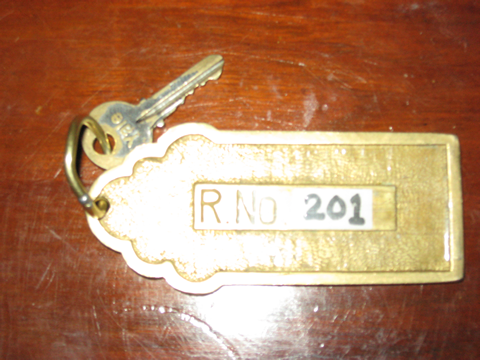 Our room number.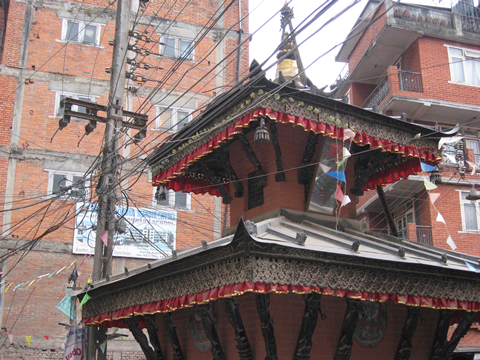 One of my favorite shots of the whole trip. I feel like you can learn everything you need to know about Kathmandu in this picture... the mix of ornate well-preserved temples with an unholy mess of wires overshadowing.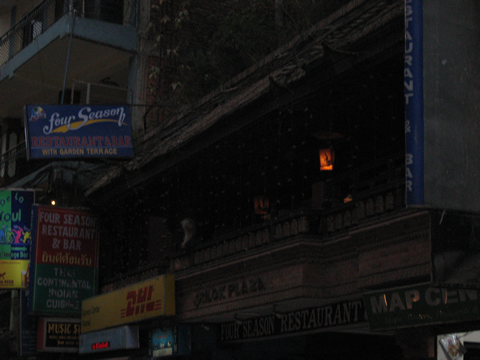 The first of many attempts at convincing our new camera to deal with darkness. Some turned out well, this one not so much. The restaurant on the balcony up there (Four Seasons) had some beautiful dark ambiance.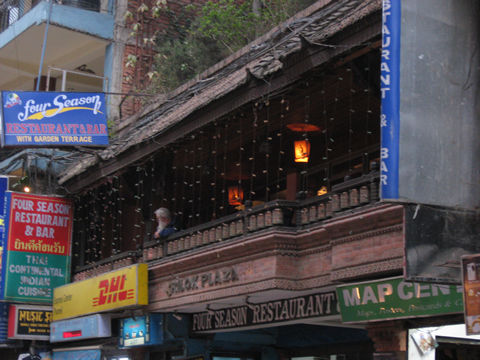 This probably shows you better, but loses some of the magic of the place.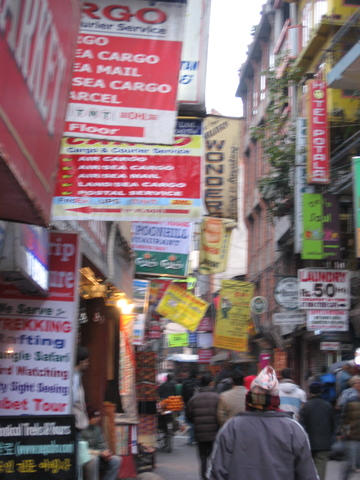 I sort of like that this shot is blurry. The whole sensation of facing these signs and streets was dizzying indeed.


Nearly all photos taken by Storey Clayton or Emily Clayton. All photos © 2008, Storey & Emily Clayton. All rights reserved.
[Day Eighteen - 10 February 2008]
[Day Seventeen - 9 February 2008]
[Day Sixteen - 8 February 2008]
[Day Fifteen - 7 February 2008]
[Day Fourteen - 6 February 2008]
[Day Thirteen - 5 February 2008]
[Day Twelve - 4 February 2008]
[Day Eleven - 3 February 2008]
[Day Ten - 2 February 2008]
[Day Nine - 1 February 2008]
[Day Eight - 31 January 2008]
[Day Seven - 30 January 2008]
[Day Six - 29 January 2008]
[Day Five - 28 January 2008]
[Day Four - 27 January 2008]
[Day Three - 26 January 2008]
[Day Two - 25 January 2008]
[Day One - 24 January 2008]