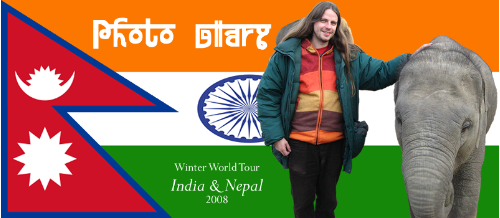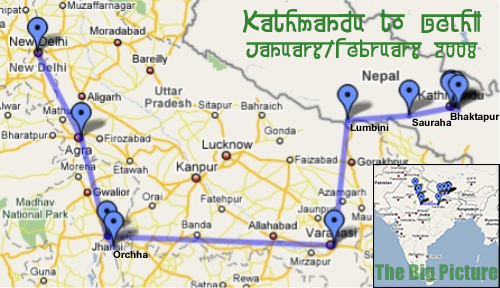 Day Two - 25 January 2008
Air over Afghanistan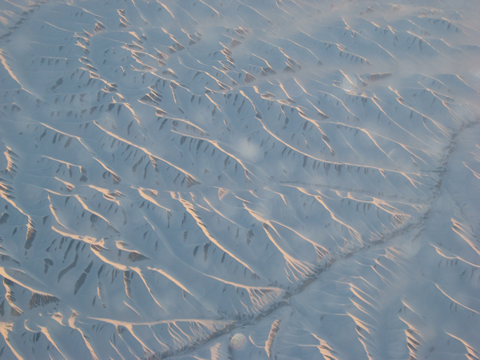 The early morning snow-capped mountains of Afghanistan, from a plane's perspective.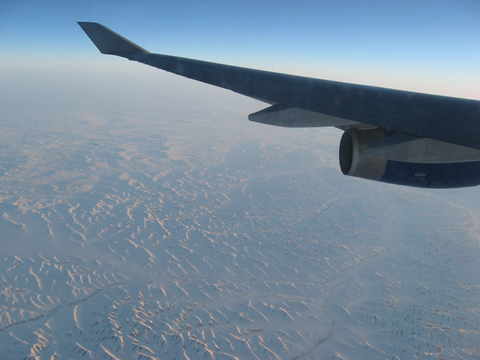 See, there's the plane.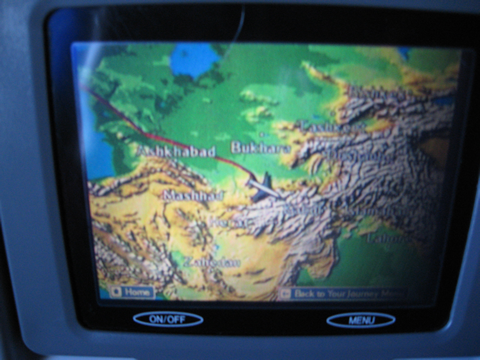 This shows our approximate location at the time, according to the built-in screen in the seat in front of me.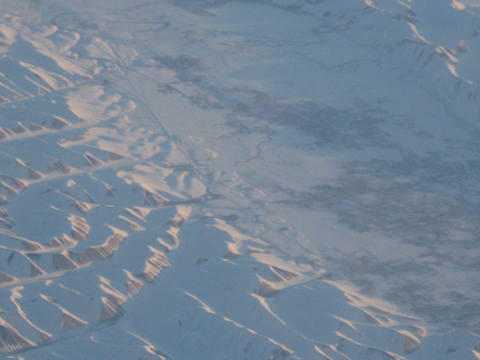 As far as I can tell, this is a village with some accompanying farmland.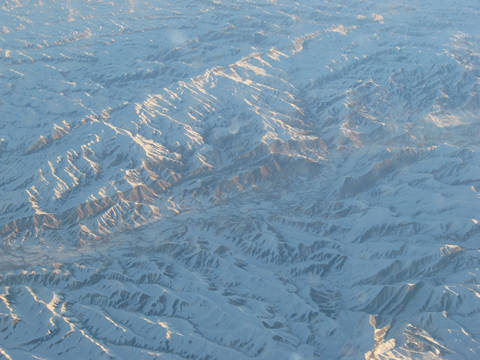 Back to the mountains.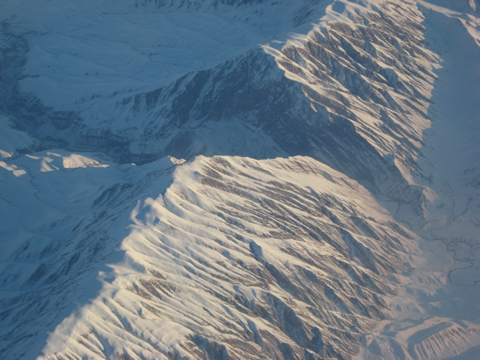 A pass of some sort through the mountains. I wish I knew more specifics about these locations, but I was about 30,000 feet away.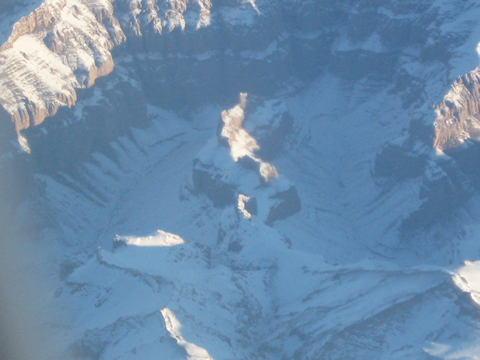 I almost missed getting a shot of this formation, which is why the plane wall is creeping in on the left side.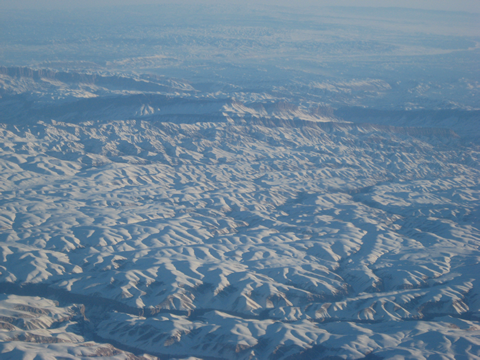 So much snow!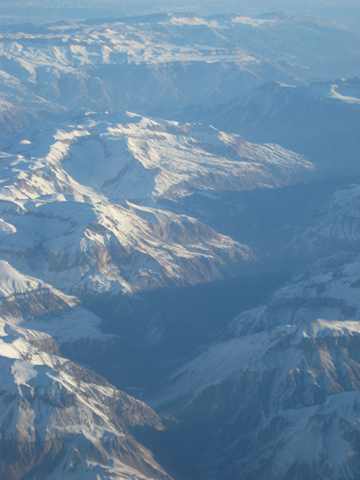 The shadows show how early it is in the morning, and/or how tall the mountains are.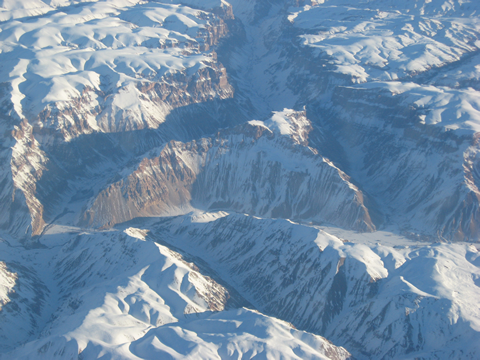 I thought this formation was especially cool.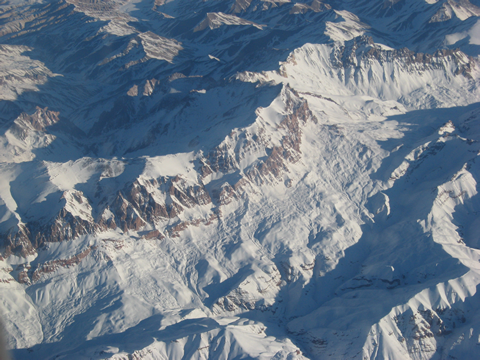 Pretty clear for a shot out an airplane window.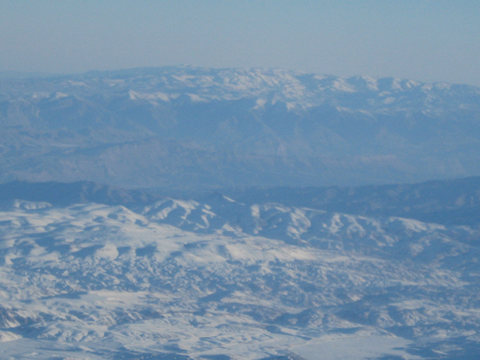 Not as clear, but dramatic.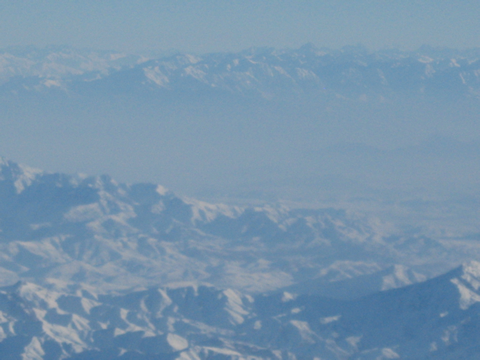 Cloudy.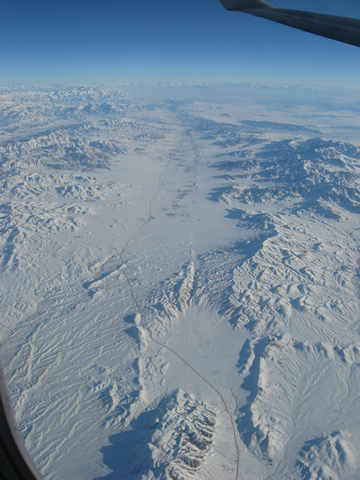 Visibility was impressively high.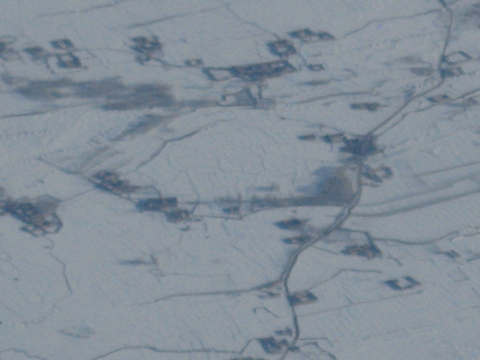 A village close-up.


Nearly all photos taken by Storey Clayton or Emily Clayton. All photos © 2008, Storey & Emily Clayton. All rights reserved.
[Day Eighteen - 10 February 2008]
[Day Seventeen - 9 February 2008]
[Day Sixteen - 8 February 2008]
[Day Fifteen - 7 February 2008]
[Day Fourteen - 6 February 2008]
[Day Thirteen - 5 February 2008]
[Day Twelve - 4 February 2008]
[Day Eleven - 3 February 2008]
[Day Ten - 2 February 2008]
[Day Nine - 1 February 2008]
[Day Eight - 31 January 2008]
[Day Seven - 30 January 2008]
[Day Six - 29 January 2008]
[Day Five - 28 January 2008]
[Day Four - 27 January 2008]
[Day Three - 26 January 2008]
[Day Two - 25 January 2008]
[Day One - 24 January 2008]