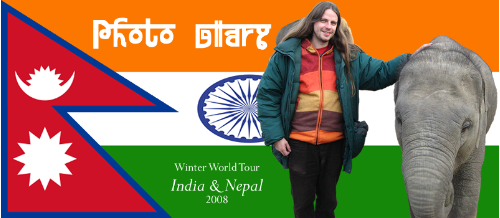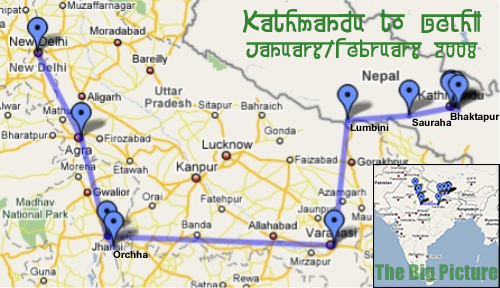 Day One - 24 January 2008
London, UK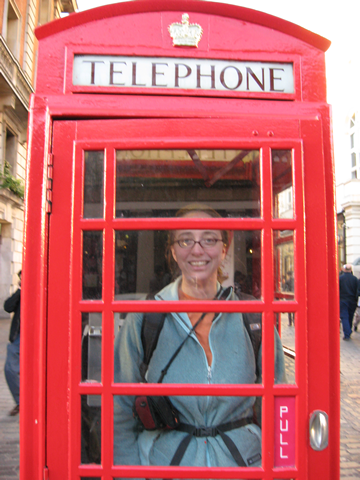 Our first digital photo was the obligatory phone booth shot in the Covent Garden area of London.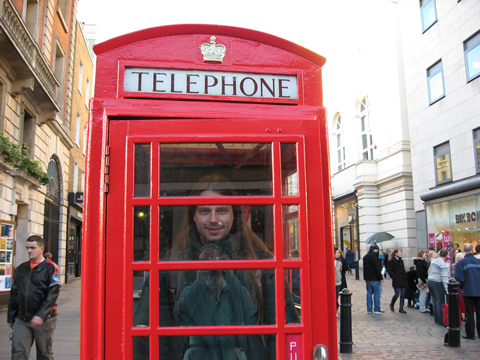 If you look carefully, you can see Em's reflection in the glass.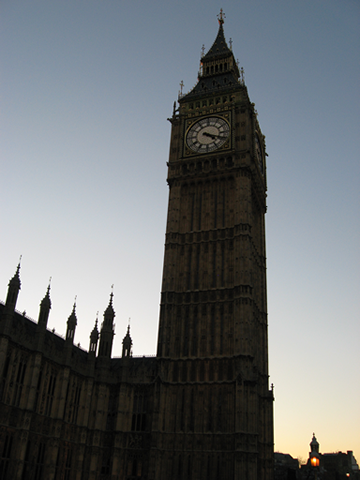 Suddenly, upon coming out of the Underground station, there was Big Ben.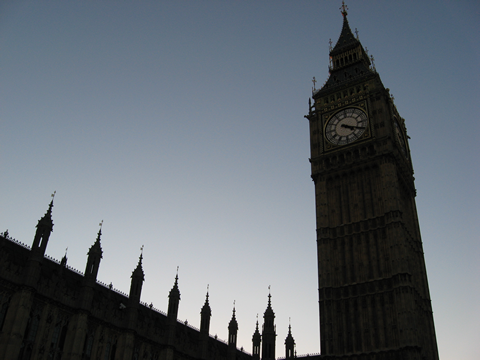 Another angle.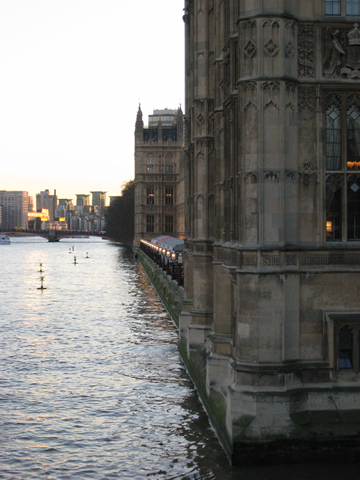 Side view... on the water...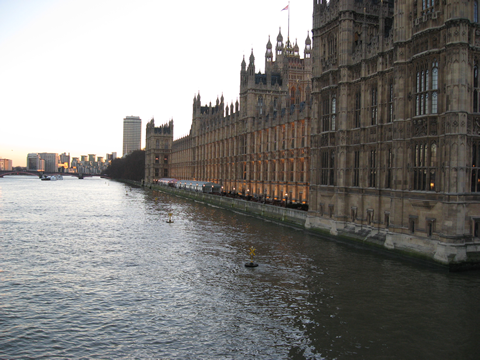 The building may be shorter than I expected, but it certainly goes on quite a way.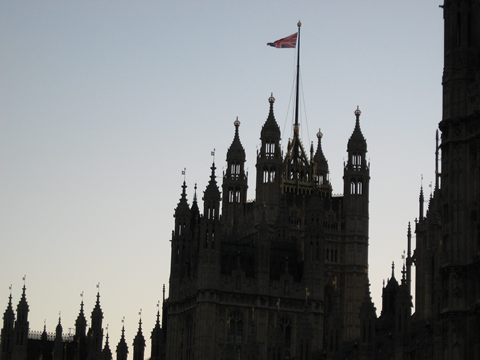 Rule Britania.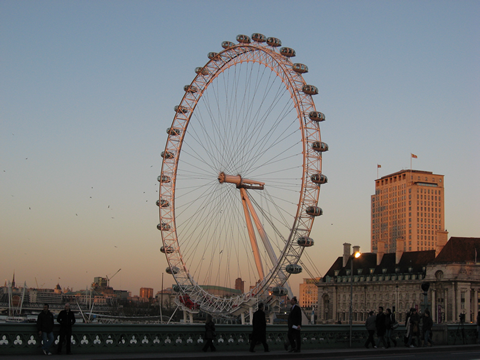 This has got to be the largest and most majestic Ferris Wheel I've ever seen.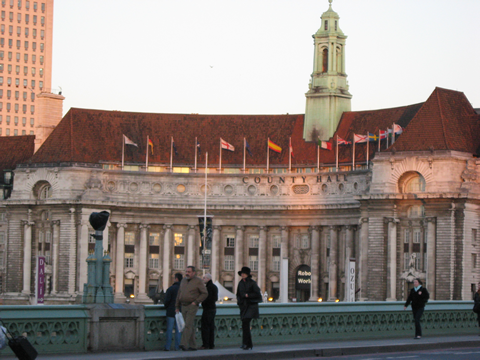 County Hall, featuring nifty international flags. This was across the road and it took me three tries to get the shot right with no lorries in the way.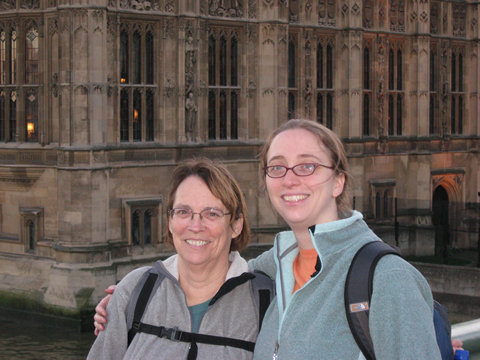 Emily's Mom and Emily. It was a little cold at dusk in London.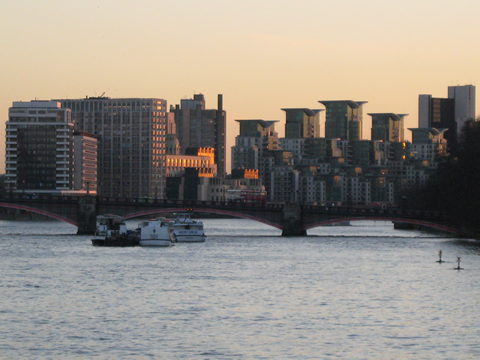 London's square architecture.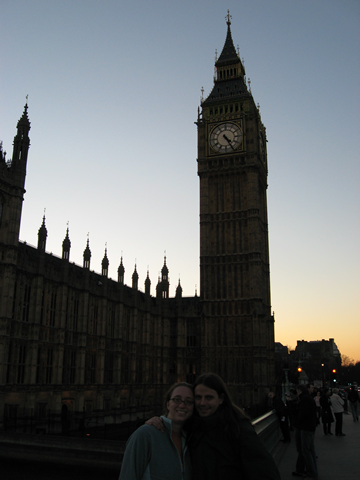 The happy couple. See us, down at the bottom? This is what happens when you hand your camera over to someone else.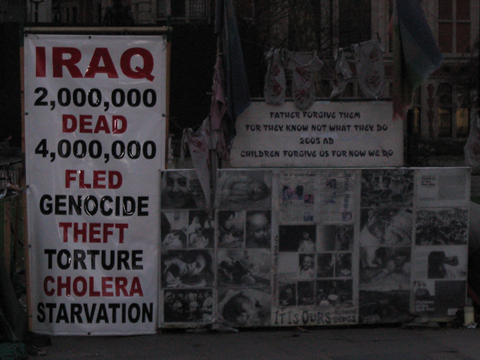 This display was facing the main gates of Parliament. British lawmakers get to see this, maybe every day as they walk out. There were tents that made it seem people camp out with this message. At least someone's paying attention.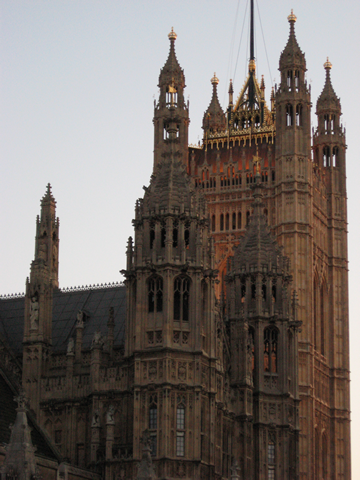 This is one intricate building.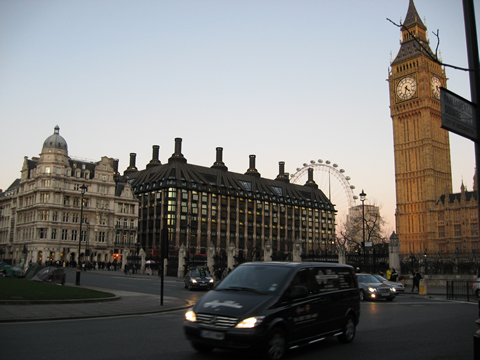 Putting it all in perspective.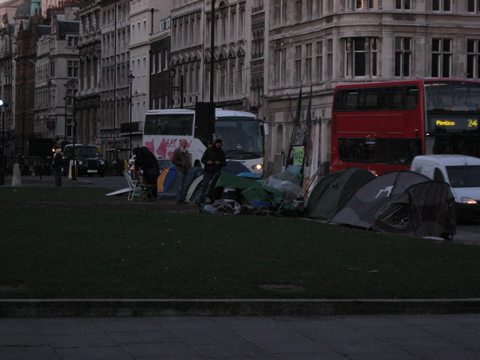 Those are the happy (?) Iraq-message campers.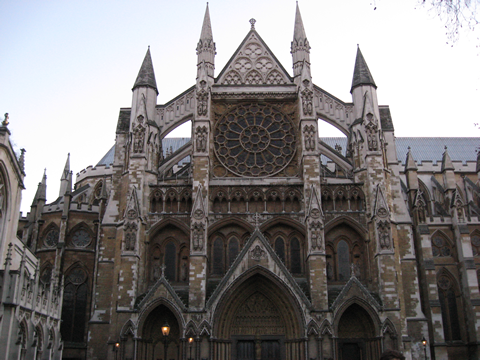 Behold, Westminster Abbey!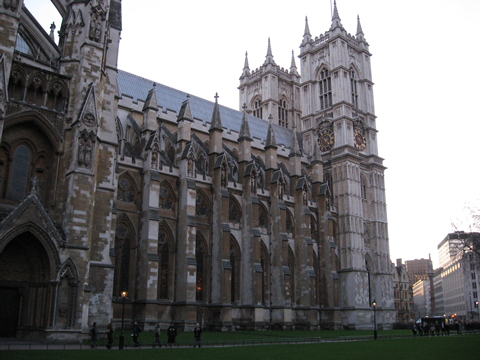 It's too big to get all in one shot!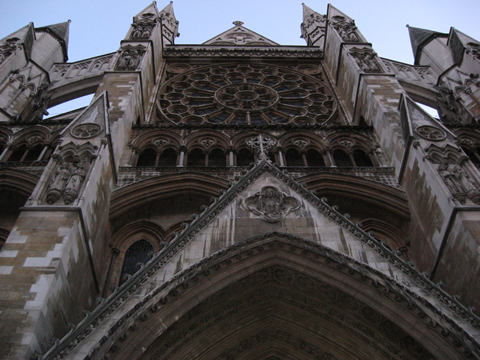 A little like Disneyland, but real.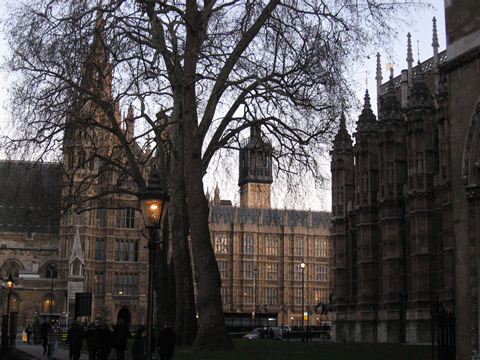 The buildings here are older than the trees.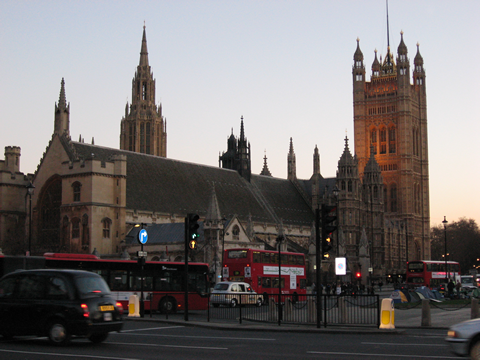 Red double-decker busses!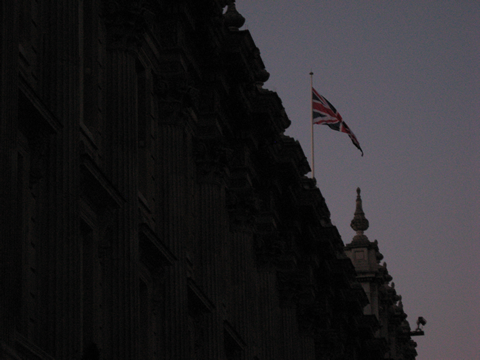 The sun has set on the British Empire.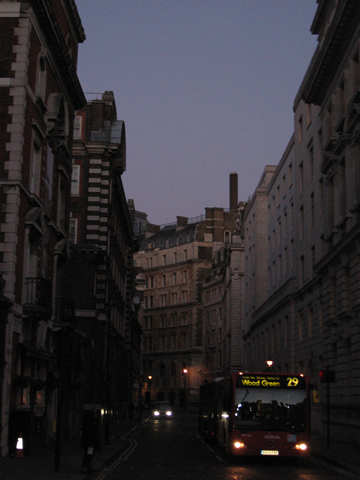 A somewhat Dickensian-looking alleyway. Y'know, minus the bus.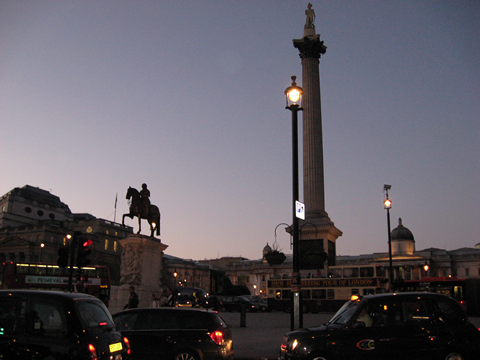 Trafalgar Square!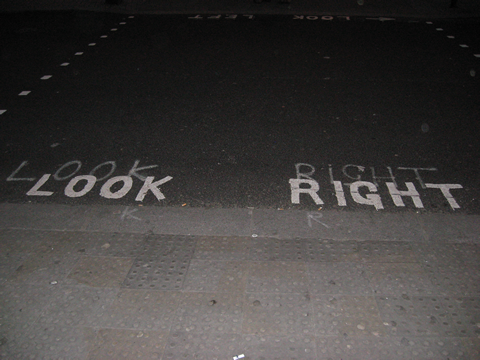 I guess this is how you know you're in a touristy section of town. At least this prepared me for over two weeks of left-side driving.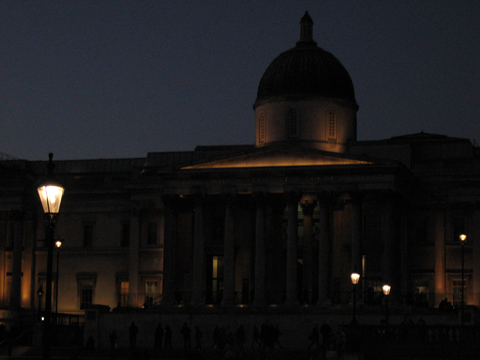 It's not dark yet, but it's getting there.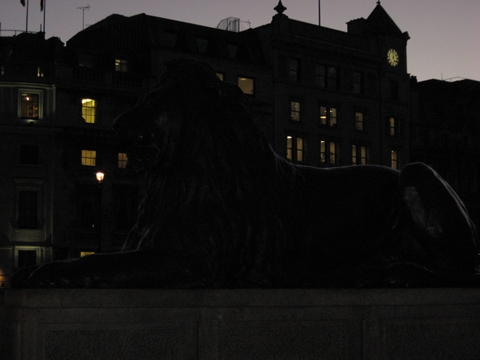 The lion looms in wait.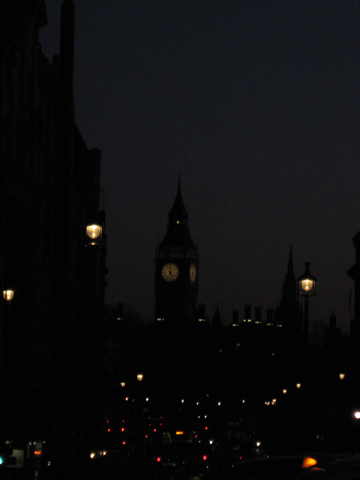 Little lights, big time.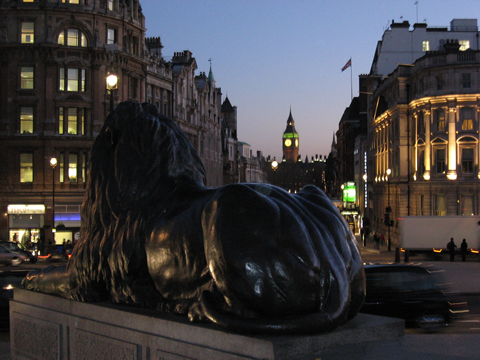 In the London, the mighty London, the lion sleeps tonight...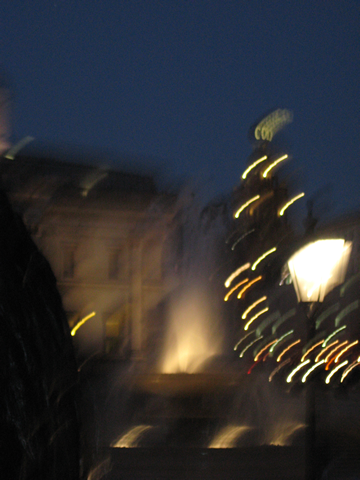 While this picture was an accident, I like it all the same. It was, after all, a whirlwind tour of the city.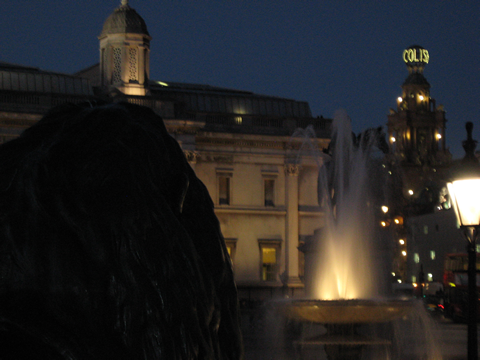 This is what I was really going for, though.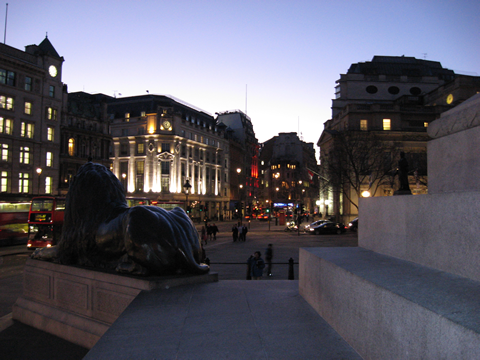 Look at all the pretty colors.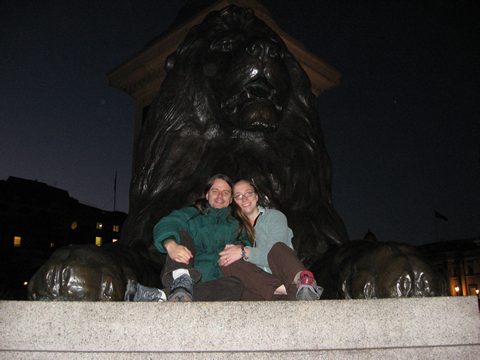 Obligatory lion shot.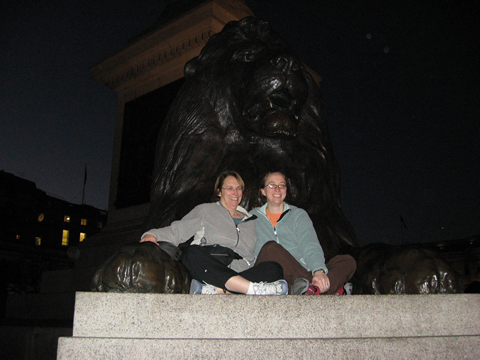 Round two.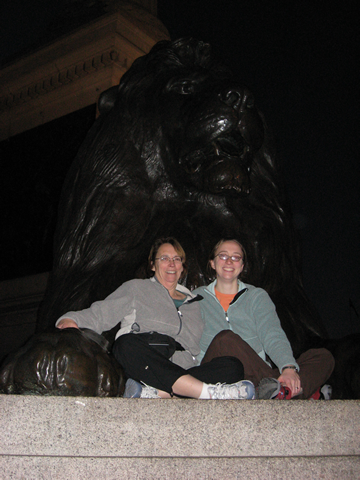 Let's try that one again...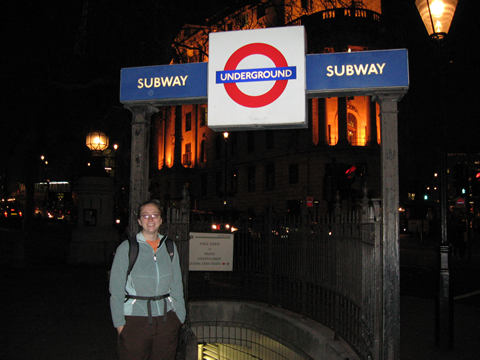 Emily's going underground.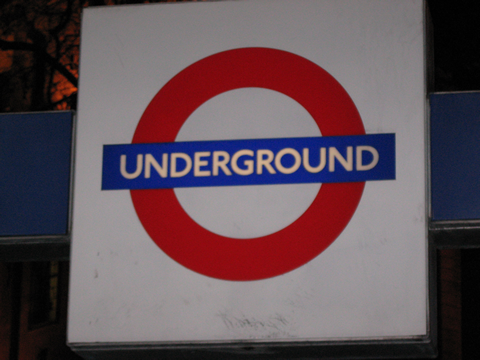 Way underground.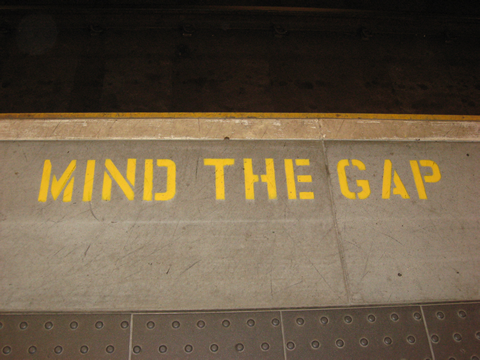 We actually spent enough time on the tube to get tired of this phrase.


Nearly all photos taken by Storey Clayton or Emily Clayton. All photos © 2008, Storey & Emily Clayton. All rights reserved.
[Day Eighteen - 10 February 2008]
[Day Seventeen - 9 February 2008]
[Day Sixteen - 8 February 2008]
[Day Fifteen - 7 February 2008]
[Day Fourteen - 6 February 2008]
[Day Thirteen - 5 February 2008]
[Day Twelve - 4 February 2008]
[Day Eleven - 3 February 2008]
[Day Ten - 2 February 2008]
[Day Nine - 1 February 2008]
[Day Eight - 31 January 2008]
[Day Seven - 30 January 2008]
[Day Six - 29 January 2008]
[Day Five - 28 January 2008]
[Day Four - 27 January 2008]
[Day Three - 26 January 2008]
[Day Two - 25 January 2008]
[Day One - 24 January 2008]