Inner Chambers of the Blue Pyramid
---
The Blue Pyramid has had many graphical incarnations over the years. Many of them have been long and complex, a possible attempt to pour out the entire contents of the Pyramid into one extensive front page. Such pages are no longer fashionable, and thus a full description of the contents have been moved to this extrapolative definition of the inner workings of the Blue Pyramid. Click here to see past incarnations of the BP's front page.
---
The Pyramid contains 18 basic sections: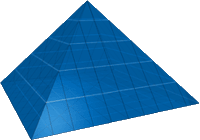 BPBP contains the Blue Pyramid Blog Plaudits, annual blog awards beginning in 2005.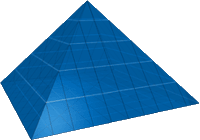 Duck and Cover contains the political cartoon webcomic of the same name.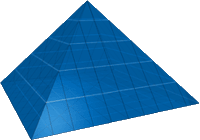 EDPOP contains Eire Duck's Pond of Peace (1999-2002).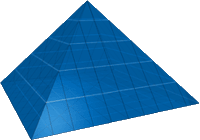 Exports contains links to outside sites.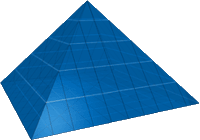 Feedback contains our feedback form.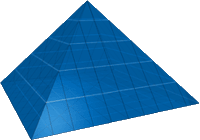 Gris contains the college webpage of David Winks Gray.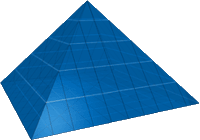 History contains a great deal of information about the past, including annual years in review, beginning in 2001.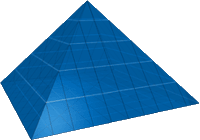 Interactive contains all the quizzes, except for 2008, which contains the enormous 2008 Presidential Ticket Quiz.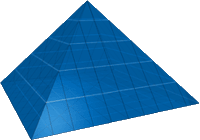 Imports contains information hosted here about the outside world.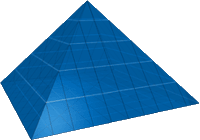 Introspection contains the complete archives of Storey Clayton's personal weblog since 2000 and weekly updates from 1998-2000.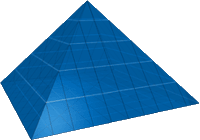 Library contains many bookish items.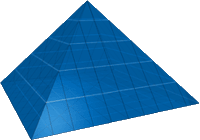 Loosely Based contains information about Storey Clayton's debut novel of the same name.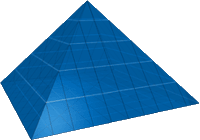 Media contains articles written about the Blue Pyramid or its content.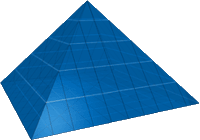 Musica contains setlists and information on concerts.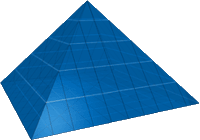 Peace contains the new project One Million Blogs for Peace.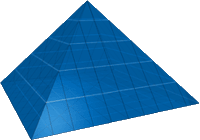 Peace Blog contains the new One Million Blogs for Peace Blog.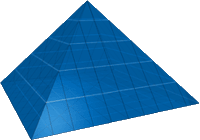 Questions contains Questions for God.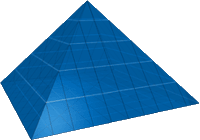 Why contains an explanation of the origins and history of the Blue Pyramid.

---
Past Front Pages of the Blue Pyramid
v. 5 (Big Background)
v. 4 (Hands)
v. 3 (That Guy)
v. 2.1 (Hashbrowns - 800x600 safe)
v. 2 (Hashbrowns)
v. 1 (Plain Text)
---
The Blue Pyramid was originally registered on 27 July 2001.
Content first appeared on the site on 11 January 2002.
Storey Clayton owns and is wholly responsible for this website.