---
Welcome to the COUNTRY QUIZ
"Each country comes along with some insightful declarations, and it's entertaining to query people around you... Some of the best humor is the questions asked to narrow things down." -Orlando Sentinel

Tired of all those quizzes that promise you the world and then only deliver you 2, 3, 4, or 5 final possibilites? Here at the Blue Pyramid, we don't feel like the world is small enough to be divided up into so few different types. So we're giving you a quiz with real variety... with 64 (sixty-four) different possible outcomes! It's better than a Choose Your Own Adventure book!

You must be thinking that we're about to hit you with 450 questions to accurately predict your country... not so! In fact, we need only 6 (six) questions to determine your precise national match. With precision like that, what are you waiting for?

Given that there are so few questions, please think carefully about each answer. The fate of your world depends on it!



---
Results!
Check here for weekly and overall results of this quiz, updated through June of 2003. I have not had the motivation to keep up this feature of the quiz as the trends have remained fairly consistent.

Disclaimer:
Just for the record, I really hope no one gets offended by any of this. At times, I try to add some humor into the world of countries, and if I'm not amusing to you, just know I wasn't trying to offend anyone. I just think history and humans are funny sometimes, and the joke is usually on leaders, not peoples.

Links:
How to link the Country Quiz on your website!
E-mail the creator of the Country Quiz!

Credits: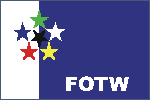 Thanks to Flags of the World for flag images used on result pages and
to all those who have donated to The Blue Pyramid and supported us over the years!
The Country Quiz and all its written content is © 2003 Storey Clayton.