Three Dimensions or Fewer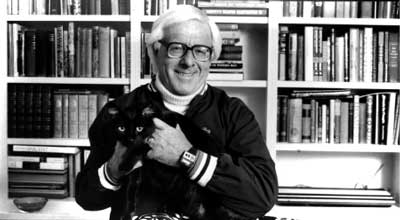 Py, of short story fame, saw the world a little differently than the rest of us. Sometimes Py feels like my only hope. Other times, however, I have some additional allies. Here's some places to go when feeling in need of things not altogether oblong...
American Parliamentary Debate Association -- Argue with others.
Counting Crows -- Relate to it before you can hear it. (Follow more closely, from afar.)
Fantasy Sports -- Play games based on other games.
Frontier Restaurant -- Eat the best food ever cooked.
Hunger Site -- Feed people for free.
Portland Trailblazers -- Cheer on the direct descendants of Lewis & Clark.
Ray Bradbury -- Go online for the man who never does.
Seattle Mariners -- Root for it or wear it.
This Modern World -- Read the funny.
War Resisters League -- Do the right thing.
Weather Channel -- See where John Schneider hopes to work.
---
Special Interest Groups


Never Let Schooling Interfere with Your Education:
Greenhouse Montessori School (1983-1985)
St. Paul's School (1985-1987)
Hyde Elementary School (1987)
Capitol Hill Day School (1987)
Watkins Elementary School (1988)
Gearhart Elementary School (1988-1989)
Broadway Middle School (1990)
Clatsop Community College (1990)
Star of the Sea School (1992-1993)
Albuquerque Academy (1993-1998)
Brandeis University (1998-2002)

With the Patience of Job(s):
Seaside Signal (1990-1993)
Seaside Public Library (1991-1992)
Noon Day Ministry (1997-1998)
Beall & Biehler, P.A. (1998-1999)*
Goldfarb Library (2000-2002)
Chapman University, Fairfield (2002-2003)
The Marin Institute for the Prevention of Alcohol and Other Drug Problems (2002)
Chapman University, Concord (2003)
John Muir Medical Center (2003)
Seneca Center (2003-2005)
RMI Railworks (2005-2006)
Glide Foundation (2006-present)
*This law firm apparently broke up within the past year or so, making its web-presence even more minimal than when it existed.